INBOUND is a major milestone for professionals in marketing, sales, customer success, revenue operations and more.
On the occasion of Women's History Month, the INBOUND team is excited to highlight some of the most influential quotes from the talented women who have graced our stage over the past 10 years.
Providing the opportunity to go beyond sitting at a table and truly have a say is how we will continue to change the future of business.
Let's dive into the water.
Register to speak at INBOUND 2022
15 Inspirational Quotes From Past INBOUND Female Speakers
1. "Failure is synonymous with business. If failure isn't an option, success isn't either." — Beth Comstock, consultant and author
2. "Human emotion drives all of our decisions. It drives us to be the best version of ourselves." — Bozoma St. John, Chief Marketing Officer, Netflix
3. "Vulnerability is the birthplace of innovation, creativity, and change." — Brenit is Brown, professor, author, podcast host
4. "Maybe it wasn't about getting the role. It was about forging your own path in the wilderness. You charted a different route." — Brit Marling, actress
5. "I define talent in a special way, I don't strive for perfection, but for commitment." — Chimamanda Ngozi Adichie, Writer
6. "Ignorance, at this point, can only be willful." — Emily Chang, Executive Producer, Bloomberg Technologies
7. "The quality of our relationships determines the quality of our lives." —Esther Perel, psychotherapist
8. "Your best mentors are your peers, because you'll rise together." —Joanna Coles, former chief content officer at Hearst Magazines
9. "Nothing great comes from a lot of easy days." — Leila Janah, CEO of Samasource
10. "Don't ask if your dream is crazy, ask if it's crazy enough." – Lena Waite, actress
11. "Time is the most important thing we have. Every minute of your life should be spent doing what you want to do." — Payal Kadakia, Entrepreneur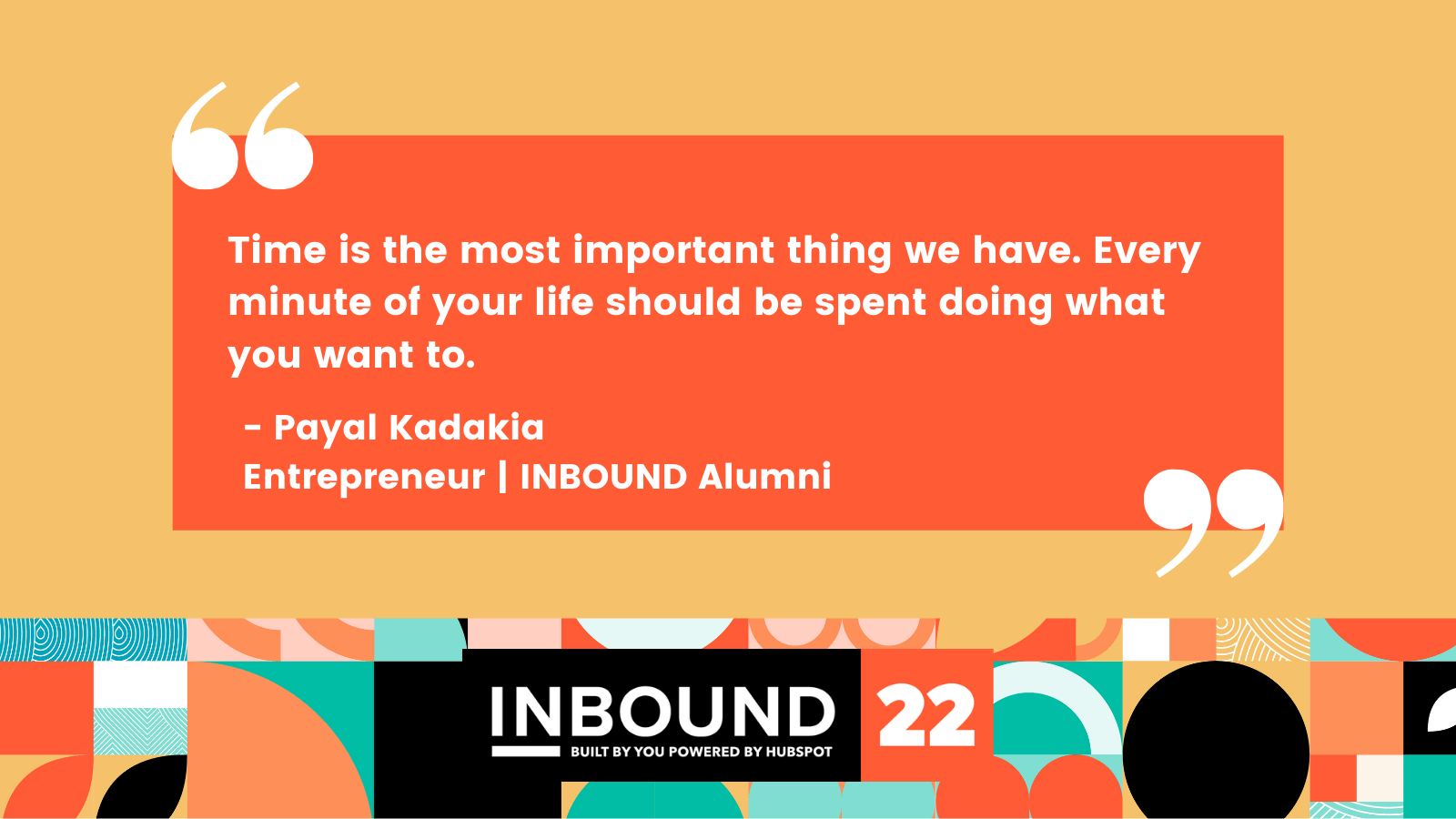 12. "What's the point of women in power if you can't help them?" — Shonda Rhimes, TV producer, screenwriter, author
13. "You don't have to lower your standards. There are people who share your values ​​and have the ability to do a good job, you just need to take the time to find them." – Tarana Burke, American Activist
14. "If I were to give my younger self one piece of business advice, it would be to respect your employees and fight for change." — Judith Heumann, American disability rights activist
15. "Start before you're ready. No idea will ever be 100% perfect, the timing will never be 100% right, I'm a firm believer that if you put in and start, you'll find your way, if you start today , imagine how far you can get in a year." — Sarah Paiji Yoo, Founder/CEO, Blueland