What if there was a money-making tree that grows money? Almost everyone had it. But, don't be sad as we have a similar option to grow money and that is Investing. Investing in the stock market for the long term can help us grow money. When you first start out, investing in stocks may be intimidating since it may seem too complicated or hazardous. You may start by carefully comprehending.
The potential for larger returns on your investments and the development of financial discipline are major motivations to invest in the stock market. For instance, investment in stocks has produced a greater rate of return over the past ten years compared to actual saving products like fixed deposits. Periodic investments help you develop a disciplined financial habit by motivating you to set aside money and invest it sensibly. Now is the time to get familiar with the perks of investing in the stock market. 
Investing In The Share Market
As is common knowledge, investing may lead to a happy outcome. An excellent strategy to save away money while you are busy with life is to invest some of your savings. You can reap the rewards of your hard work in the future.
Anyhow, if you intend to engage in the stock market, the primary thing that strikes your brain is how to invest. For investing in the stock market, all you really need is a trading account with investment capital. Orders to purchase or sell are placed through a trading account. Shares purchased are put into and withdrawn from the Demat account, which serves as a bank.
You must fill out a registration form and contact a depository participant (DP), an agent of the depository, in order to create a Demat account. You must also give the required paperwork with it. You must also sign an agreement that outlines the terms and conditions as well as the fees you will pay. You will be given a client ID and a Demat account number by the DP once the form has been completed. Additionally, you may access your Demat account online using the information.
Documents Needed for Stock Market Investing are:
Address Verification
PAN Card
Cancelled Check from Bank You Wish to Link
Income evidence includes a six-month bank statement, the most recent pay stub, an ITR, and two Form 16 photos.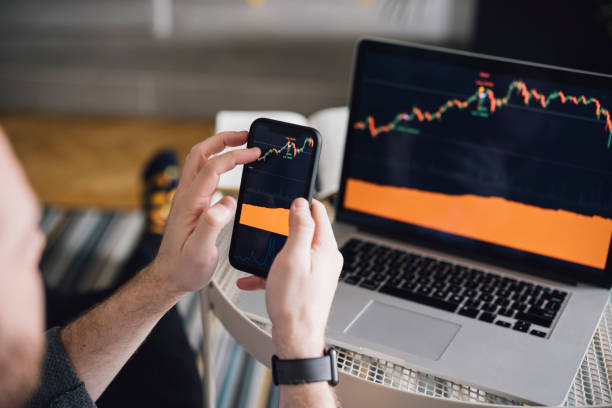 How to begin stock market investing
1. Know your investment requirements
Before beginning stock market investing, you should comprehend the prerequisites and investment objectives. In addition, you must determine the amount of wealth to invest. If you are a newbie, you should start with a tiny sum. Additionally, you should only invest in stocks that you are okay with losing money on. First, subtract your loan payments and costs from your income to arrive at your investing balance. Additionally, you must set aside money for your emergency fund, health coverage, and retirement plan. The balance is available for use in stocks and other investment vehicles.
2. Assess Investment Strategies
After determining your financial resources, investors must evaluate the current state of the stock market in order to develop the most effective investment plan. People must locate stocks that are acceptable for their requirements. For instance, buying dividend-paying stocks is the best option if an investor wants an additional source of income. Additionally, choosing growth companies is a wise plan for investors who wish to increase their wealth.
3. Make Investments at the Correct Time
One of the most primary strategies is investing at the right moment that investors frequently ignore. The potential earnings investors might make will grow if they purchase the indicated equities at the lowest price point. Additionally, it is beneficial to sell the stock when it is trading at its maximum price.
4. Place the BUY/SELL Sign-up Order
The majority of dealers now do their business online. Make sure you comprehend the trading tool your broker has supplied and that you have filed a trade request with the appropriate quantity and price. You would receive free training on how to invest in the stock market online from your broker as well.
The target price and stop-loss must be added, though, if you want to trade intraday. Additionally, be careful to choose these levels before purchasing shares.
5. Track Your Portfolio
To make sure your original judgments are still sound, it's critical for every investor to keep an eye on their portfolio. A stock market is quite large, and the conditions there are constantly shifting. To decrease possible losses and boost earnings, portfolio analysis is required. This does not imply that you must respond to every shift in the price level, but rather that you must be aware of wider market patterns. You can use a trading bot like bitqt to track your investments and shift in the price level automatically.
Last Note
One may confidently begin their financial journey using these fundamental tactics. Success may be attained by remaining disciplined in carrying out one's investing strategy and having a desire to learn something new each day.