Android Auto users are lining up for an upcoming sizable update. Google showed off Android Auto's new look and design at its Google I/O event last week, and the main takeaway was its new-found flexibility.
Automakers don't quite align with the various screen sizes and orientations used in vehicles. Many people prefer the widescreen format, while others prefer the vertically oriented portrait format, and there are many others in between. This was a problem with Android Auto before, because it wasn't designed to fill the screen perfectly with all possible screen shapes. Also, only a few vehicles support the fancy split-screen feature. Now, however, Google says it has fixed the issue. Android Auto will now adapt to any size and shape of your car's screen, whether it's tall and thin, or short and wide. And, the new split-screen feature should work with every car.
In addition to better integration, the Android Auto skin itself has been updated to more closely match the latest Android software you see on your phone. Fonts, shapes, and the general user interface should now be more familiar to those Android phones running Android software.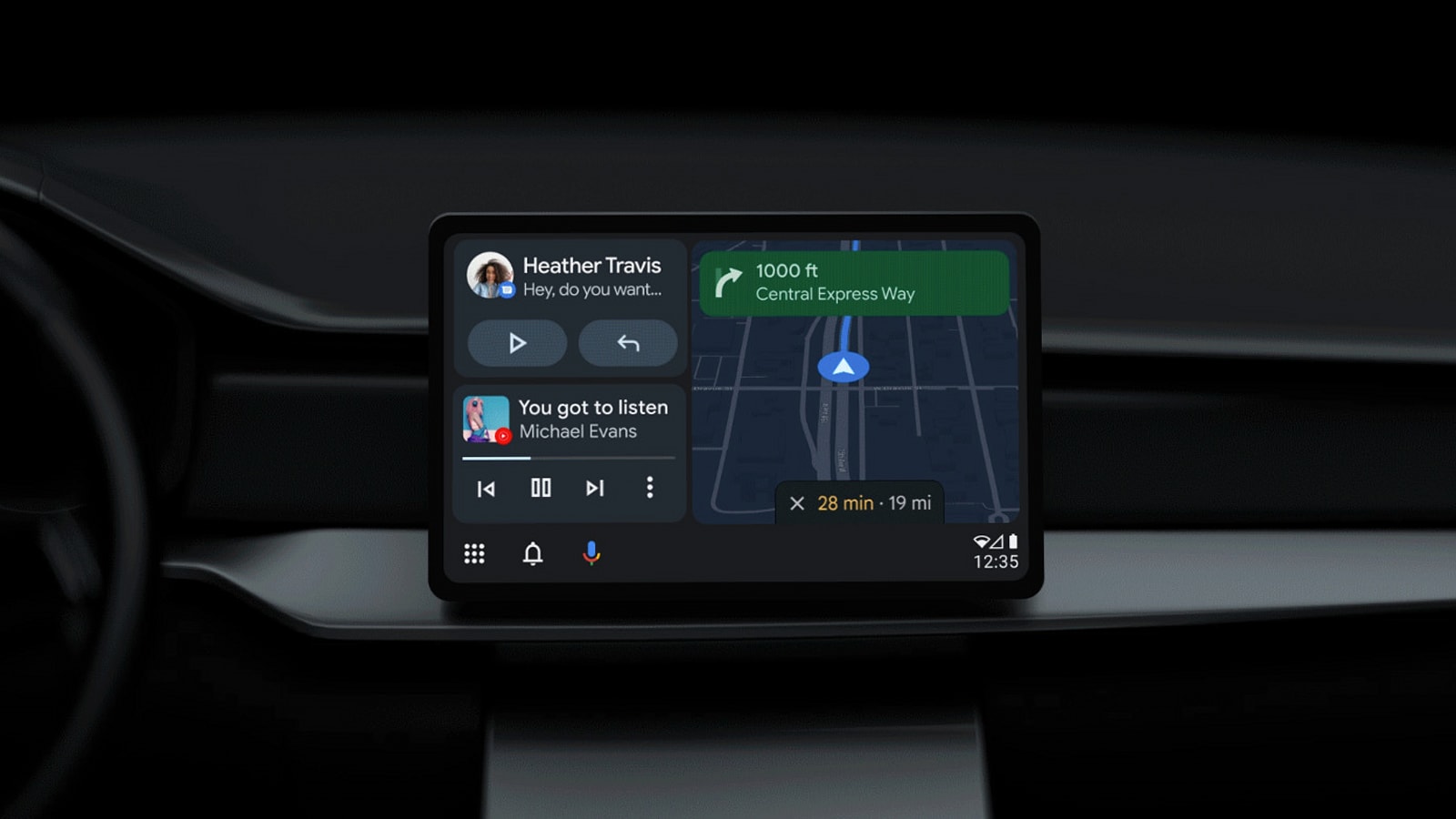 The aforementioned split-screen mode also brings a new design to this version of Android Auto. Google says the data it collects on how people use Android Auto shows that people use it primarily for navigation, media and communications. So the split screen view now consists of three tiles of these three things. This means you can view your navigation, current media and any missed communications (texts, calls) in one place at any time. Of course, you can also zoom in on any of these if you wish to focus on a specific app, such as navigation.
Google's final announced change to this new Android Auto is better Assistant integration. The car will proactively suggest a reply to a friend's text message, or let you quickly share the arrival time with someone you choose. It will even recommend music options.
All of these changes are rolling out "over the next few months," so if you're an Android Auto user, keep an eye out for a new look and new features for your car's infotainment system this summer.
Related videos: