A new treatment centre in Denmark will combine psychiatry and neuroscience under one roof. The Danish Neuroscience Centre (DNC) will provide comprehensive treatment, including psychosomatic brain disorders, spinal cord and nervous system.
Continue reading below
Our Featured Videos
Designed by the renowned Bjarke Ingels Group (BIG), the Danish Neuroscience Centre is an extension of the offerings offered by the adjoining Aarhus University Hospital (AUH). The blueprint of the building consciously mimics the folding patterns of the brain to represent the purpose of the space. The building will open for business in 2026.
Related: Net-zero emissions zones will be built on renewable energy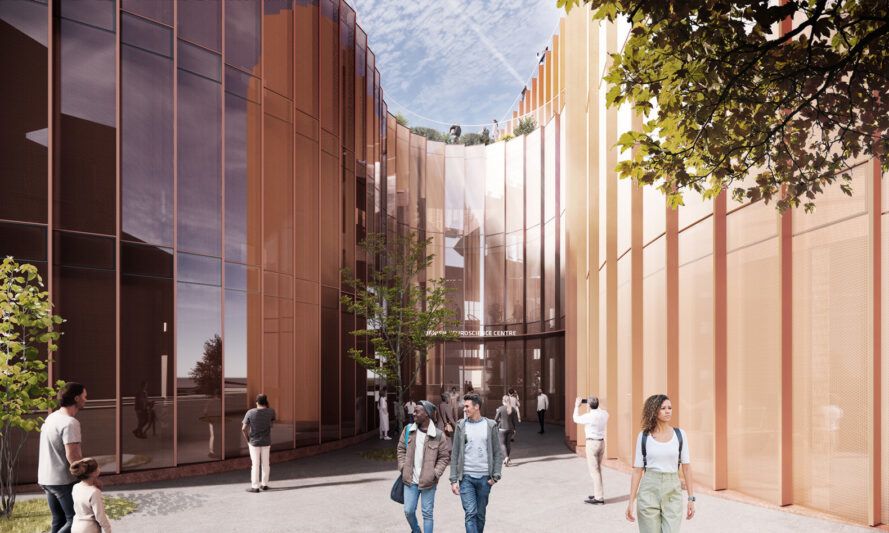 "The Danish Centre for Neuroscience has become a world-class research and treatment facility for understanding and treating the most complex, efficient and adaptable organ in our body – the brain," BIG said in a press release.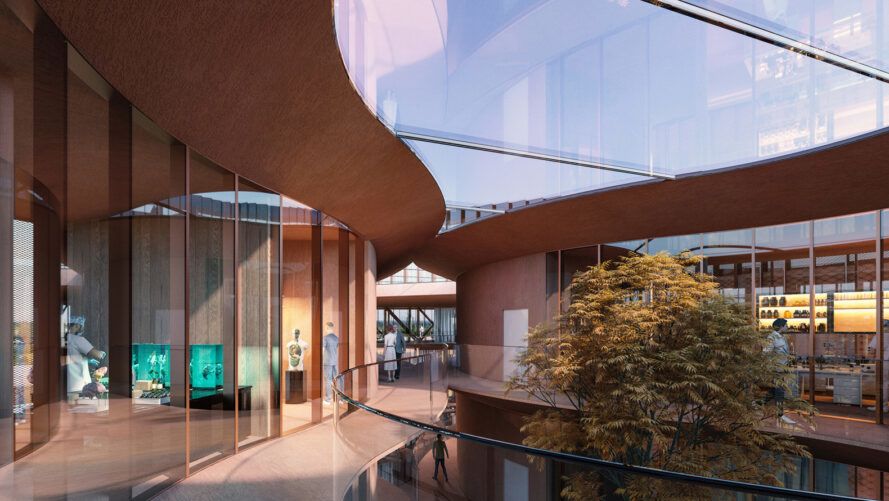 The collaboration with BIG will focus not only on its function as a medical facility, but also on the integration of education and science within the space.
"The building must act like a brain as a space for knowledge sharing, creating new connections, contexts and common understandings," said Jens Christian Hedemann Sørensen, professor of neurosurgery and chair of the DNC. "We wanted to break the mindset of seeing physical and mental illnesses as isolated quantities. The location between AUH and AUH Psychiatry and the architectural design of BIG facilitated and underpinned this approach."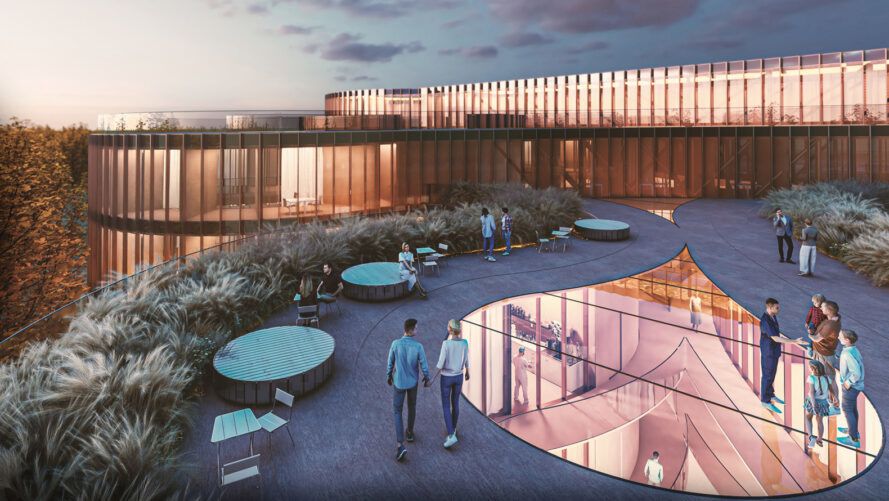 At the heart of BIG's design is an open atrium. It maximizes the available space on each floor and the connection between the workspace and the courtyard.
"The brain is the most complex organ in the human body. Our design at the new Danish Neuroscience Centre in Aarhus replicates the most fundamental feature of the brain – convolutions – to create more connections and space within a limited range," BIG Founding partner Bjarke Ingels said.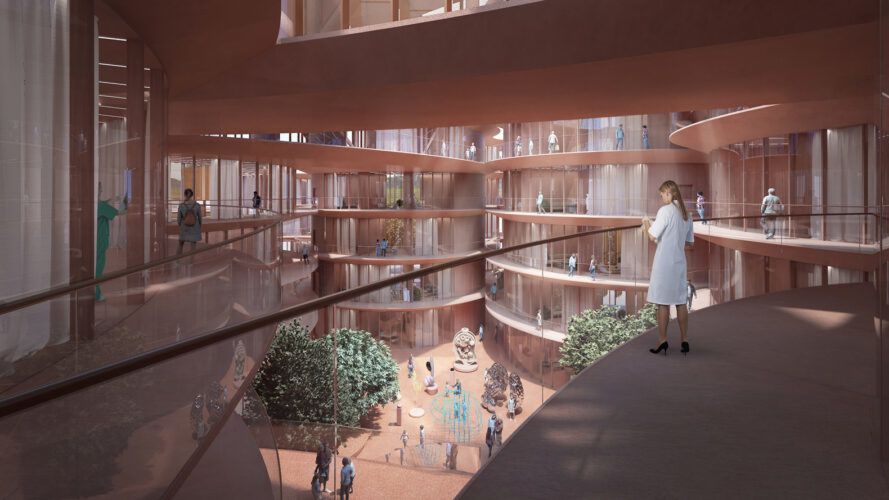 The design introduces natural light and incorporates green spaces throughout the floors, "making nature and biodiversity part of the hospital's research and patient recovery journeys." At the reception, visitors and patients can enter the Experience Center, which highlights The latest research in hospitals, restaurants and public gardens.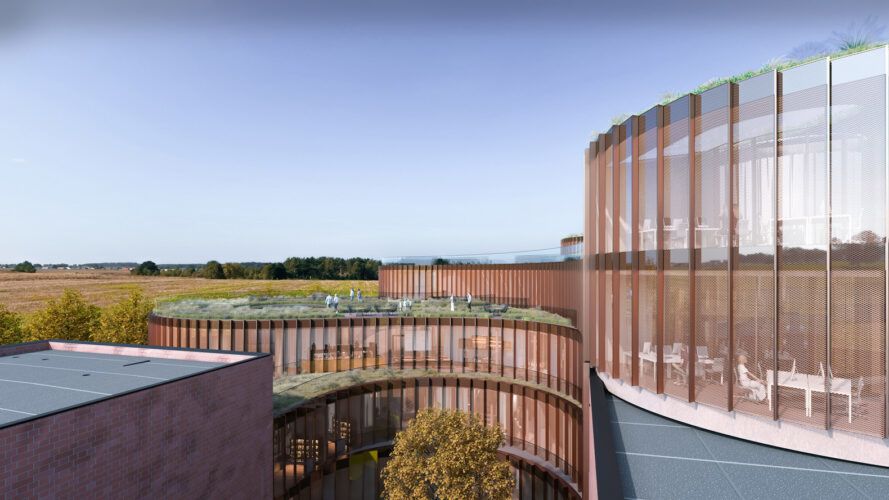 In addition, the building is equipped with passive solar design elements. This is to avoid glare and direct sunlight through mesh curtains that provide natural ventilation and temperature control.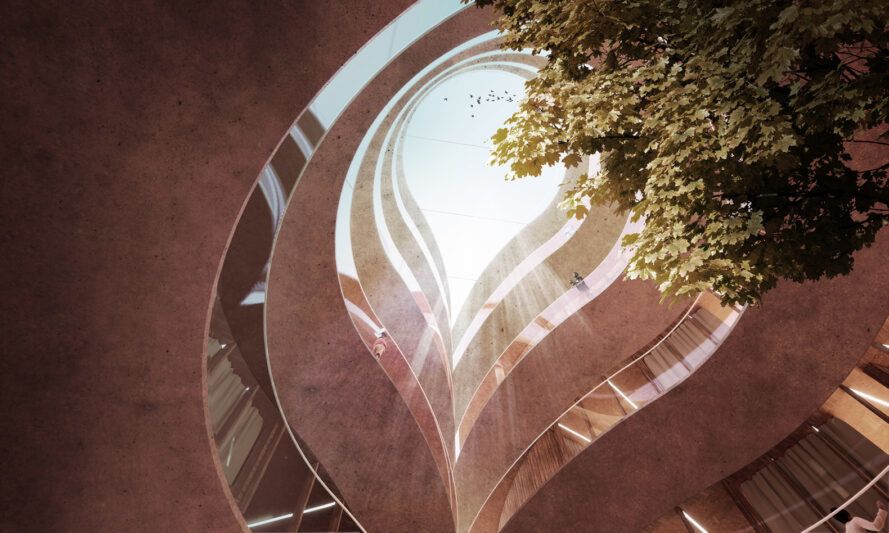 Additionally, the team is weaving natural materials throughout the building. The use of wood and brick will match elements of other buildings on campus, while providing a healthy environment for patients. The project aims to achieve DGBN Gold Sustainability Certification for hospitals in Denmark.
+ Bjarke Ingels Group
Image via Bjarke Ingels Group