Following our report that BMW dealers' DC fast chargers have joined the ChargEV network, BMW Group Malaysia has confirmed an updated and cheaper pay-per-use pricing structure for paying ChargEV members. The company said the move was aimed at providing equitable access to the country's nationwide infrastructure.
Again, you need to subscribe to an annual ChargEV membership (RM240 per year) to enjoy the new rates, which have mostly been halved and, as before, lower rates for BMW and MINI drivers. The revised pricing structure is as follows:
DC 30 and 60 kW chargers – RM0.60 per minute usage
DC 90 and 120 kW chargers – RM1.40 per minute
DC 150 kW charger – RM1.50 per minute
DC 180 kW charger – RM1.80 per minute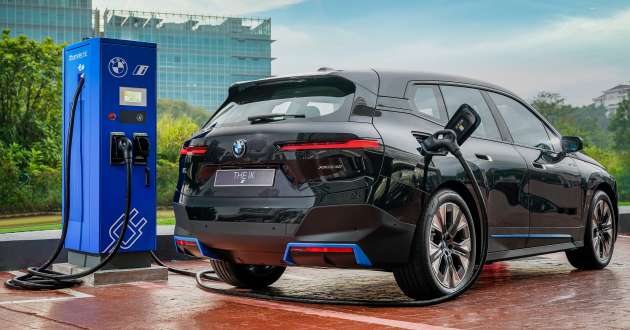 The discounted prices for BMW and MINI owners are:
DC 30 and 60 kW chargers – RM0.40 per minute used
DC 90 and 120 kW chargers – RM1.00 per minute
DC 150 kW charger – RM1.20 per minute
DC 180 kW charger – RM1.40 per minute
Unlike previously reported, Ingress Auto Damansara's only 90 kW charger is combined with a 120 kW charger for RM1.40 per minute (RM1.00 per minute for BMW and MINI owners). The only ChargeEV dealer not limited by this pricing is Regas Premium Auto in Kuching, which has made its 120 kW charger free.
The list above applies to all BMW dealerships with DC chargers, with the exception of Auto Bavaria, which still uses its own payment method (and therefore its own pricing). A spokesperson told us that the brand's largest Malaysian dealership will be on another charging platform, with details to be announced later.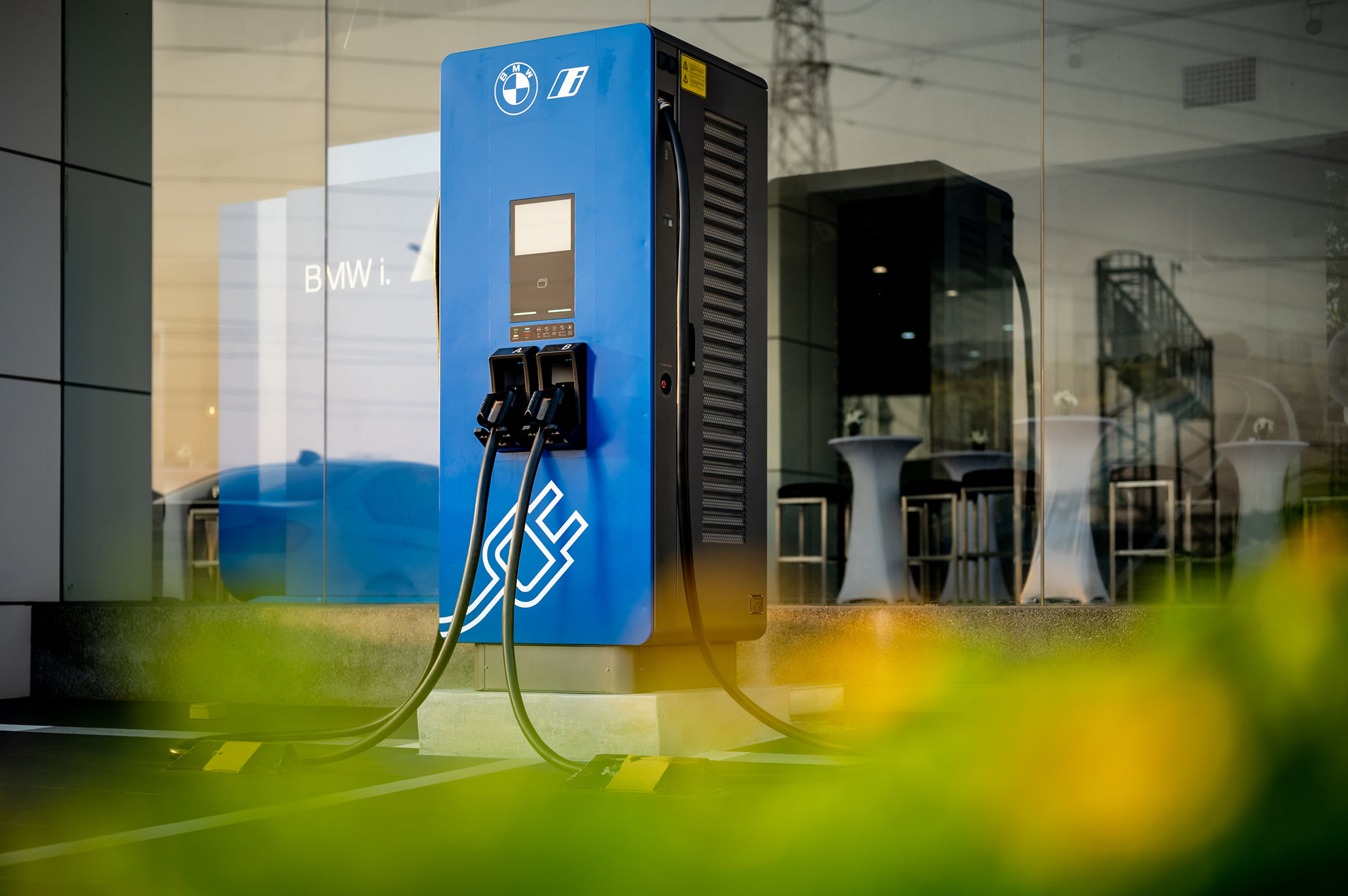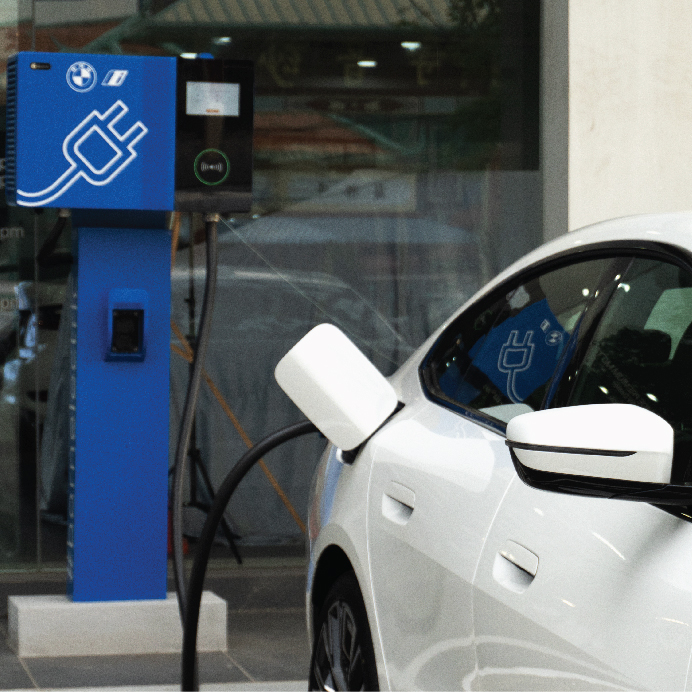 The new rates make it much cheaper for BMW dealers to charge than before. The low end remains the same at RM36 per hour for a 30 kW charger at Seong Hoe Premium Auto in Melaka, although this price is now also extended to 60 kW chargers such as those from Quill Automobiles in Petaling Jaya.
At the top end, you will now pay RM108 per hour for a 180 kW charger such as Setia Alam's Wheelcorp Premium, down from RM216 per hour previously. For BMW and MINI owners, the hourly rate is between RM24 and RM84, down from the top price of RM168.
The hourly rate doesn't exactly represent the actual price you'll pay, because the faster the charger, the less time it will take to fully charge the battery. For example, with a 180 kW charger on a BMW iX, you can go from 20% to 80% in just 20 minutes, and now it costs only RM28 – just RM4 more than an hour's charge. On a 30 kW charger, you It won't even reach the same state of charge as the latter at the end.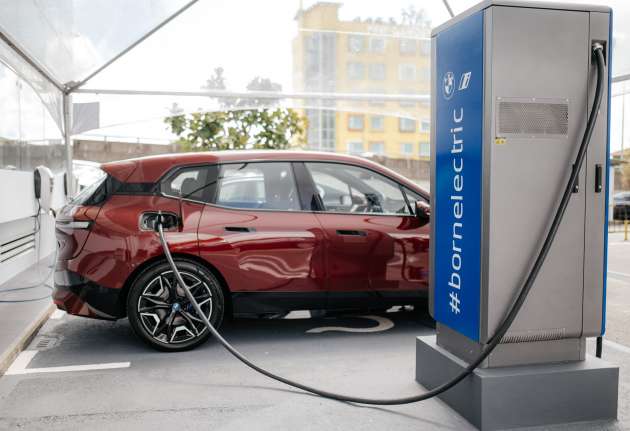 While the lower price requires users to pay more for an annual membership, most EV owners subscribe anyway, as it also allows free use of ChargEV's many AC chargers. The network's app also enables users to pre-order chargers, start and stop charging remotely, and view the vehicle's charging status in real-time.
Below is a list of all BMW DC chargers on the ChargeEV network:
Ingress Auto Damansara
2779 Jalan Damansara, Sungai Penchala, 60000 Kuala Lumpur
Google Maps Location Link
The charger can be used 24 hours a day
90 kW DC CCS2
Pay-As-You-Go, RM1 per minute (BMW/MINI EV owners), RM1.40 per minute (non-BMW/MINI EV owners)
Plugshare location link
Quill Auto Petaling Jaya
112, Jalan Professor Khoo Kay Kim, 46300 Petaling Jaya, Selangor
Google Maps Location Link
9am to 7pm (showroom hours)
60 kW DC CCS2
Pay-As-You-Go, RM0.40 per minute (BMW/MINI EV owners), RM0.60 per minute (non-BMW/MINI EV owners)
Plugshare location link
Wheelcorp Premium Setia Alam
Jalan Setia Murni, U13/AH, Setia Alam, 40170 Shah Alam, Selangor
Google Maps Location Link
8.30am to 7pm (showroom opening hours)
180 kW DC CCS2 (star charger)
Pay-As-You-Go, RM1.40 per minute (BMW/MINI EV owners), RM1.80 per minute (non-BMW/MINI EV owners)
Plugshare location link
Millennium World Kuala Lumpur North
PT 50009, Jalan Kuching, Mukim Batu, 51200 Kuala Lumpur
Google Maps Location Link
8.30am to 6.30pm (showroom hours)
150 kW DC CCS2
Pay-As-You-Go, RM1.20 per minute (BMW/MINI EV owners), RM1.50 per minute (non-BMW/MINI EV owners)
Plugshare location link
Millennium World Hibiscus
2A, Jalan Tun Dr Ismail, 70200 Seremban, Negeri Sembilan
Google Maps Location Link
8.30am to 6.30pm (showroom hours)
30 kW DC CCS2
Pay-As-You-Go, RM0.40 per minute (BMW/MINI EV owners), RM0.60 per minute (non-BMW/MINI EV owners)
Plugshare location link
Millennium World Batu Pahat
28A & 28B, Jalan Tanjong Laboh, 83000 Batu Pahat, Johor
Google Maps Location Link
8.30am to 5.30pm (showroom hours)
30 kW DC CCS2
Pay-As-You-Go, RM0.40 per minute (BMW/MINI EV owners), RM0.60 per minute (non-BMW/MINI EV owners)
Not currently listed on Plugshare and may not be live yet
Millennium World Kuantan
Lot 32, Jalan Teluk Sisek, 25000 Kuantan, Pahang
Google Maps Location Link
8.30am to 6.30pm (showroom hours)
30 kW DC CCS2
Pay-As-You-Go, RM0.40 per minute (BMW/MINI EV owners), RM0.60 per minute (non-BMW/MINI EV owners)
Plugshare location link
Chenghe Premium Auto
2020, Jalan Semabok, 75050 Melaka
Google Maps Location Link
8.30am to 5.30pm (showroom hours)
30 kW DC CCS2 (star charger)
Pay-As-You-Go, RM0.40 per minute (BMW/MINI EV owners), RM0.60 per minute (non-BMW/MINI EV owners)
Plugshare location link
Intertek Premium Auto Ipoh
Jalan Kuala Kangsar, 99, Jalan Tunku Abdul Rahman, 30010 Ipoh, Perak
Google Maps Location Link
8.30am to 5.30pm (showroom hours)
120 kW DC CCS2
Pay-As-You-Go, RM1.00 per minute (BMW/MINI EV owners), RM1.40 per minute (non-BMW/MINI EV owners)
Plugshare location has not been defined
Tian Siang Premium Auto Butterworth (BMW)
Lot 6235, Jalan Baru, 13700 Perai, Penang
Google Maps Location Link
9am to 6pm (showroom hours)
120 kW DC CCS2
Pay-As-You-Go, RM1.00 per minute (BMW/MINI EV owners), RM1.40 per minute (non-BMW/MINI EV owners)
Plugshare location link
Lee Auto Car Care
Do not. 86-C, Lorong Perak 18, Kawasan Perusahaan Mergong II, 05150 Alor Setar, Kedah
Google Maps Location Link
The charger can be used 24 hours a day
30 kW DC CCS2
Pay-As-You-Go, RM0.40 per minute (BMW/MINI EV owners), RM0.60 per minute (non-BMW/MINI EV owners)
Not currently listed on Plugshare and may not be live yet
Rega's Premium Auto Kuching
801-2A Jalan Tun Jugah, 93350 Kuching, Sarawak
Google Maps Location Link
8.30am to 5pm (showroom opening hours)
120 kW DC CCS2
Free (for all EV owners)
Plugshare location link
Sabah Premium Regas
Lot 2, Jalan Iramanis, Off Jalan Bunga Ulam Raja, 88400 Kota Kinabalu, Sabah
Google Maps Location Link
8.30am to 5pm (showroom opening hours)
120 kW DC CCS2
Pay-As-You-Go, RM1.00 per minute (BMW/MINI EV owners), RM1.40 per minute (non-BMW/MINI EV owners)
Plugshare location link