The new Canon Production Printing Netherlands headquarters building focuses on energy-efficient design and Canon's Kyosei philosophy: living and working together for the common good.
Continue reading below
Our Featured Videos
Designed by BroekBakema Architects and M+R Interior Architecture, the headquarters is equipped with a sun-protected façade. It also has a tight envelope with triple glazing. Renewable energy is generated through rooftop solar panels, while energy savings are achieved through the use of LED lighting.
RELATED: UNStudio designs K-pop entertainment's new headquarters in Seoul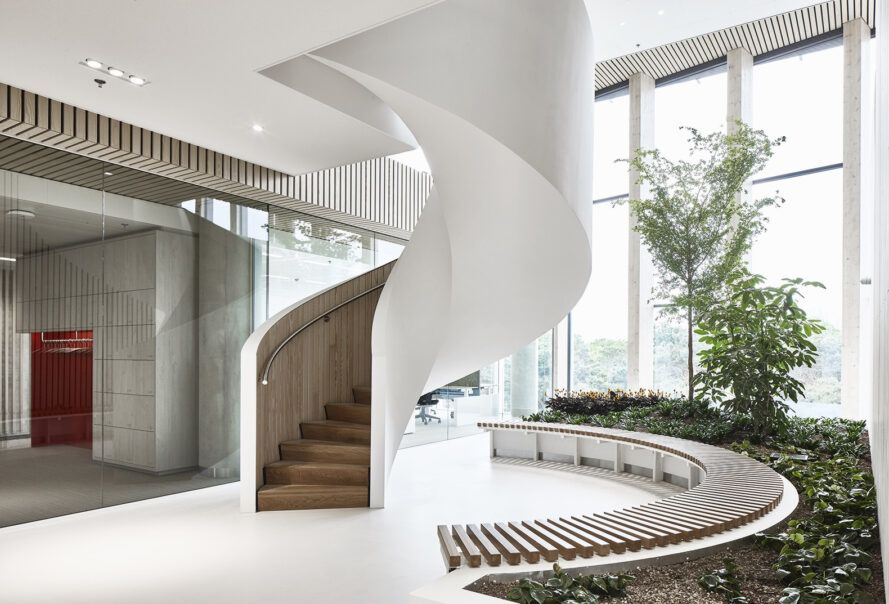 In addition, the building has received a Breeam Certificate of Good Design for its efficient heat pump and thermal storage (ATES). The flow of the building is designed to be modular as future usage needs may change. There's even an opportunity to add an entire floor in a green space called a green plaza. These areas are provided as gathering spaces and function to connect one floor to another. They bring the outdoors with abundant plants into a garden setting.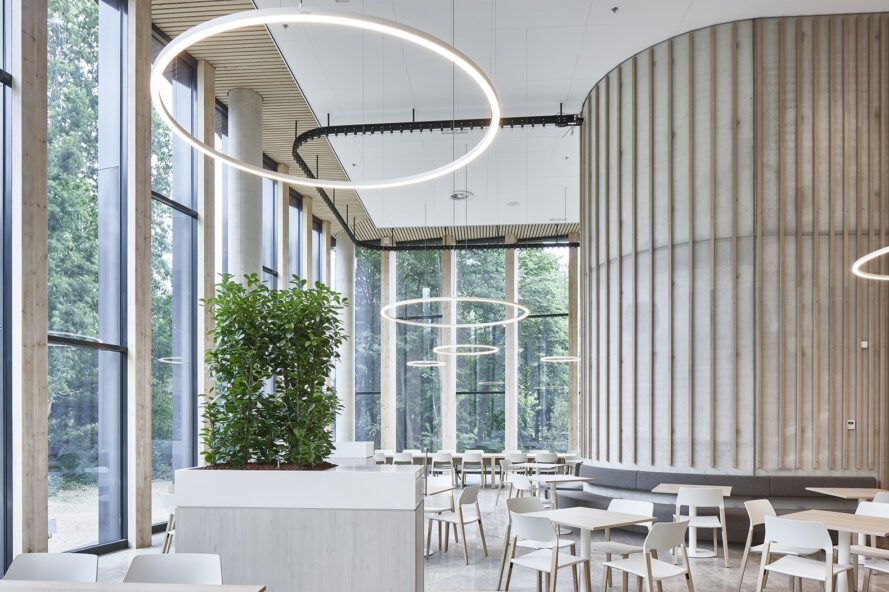 Additionally, large glass surfaces throughout the atrium area provide ample natural light for the workspace. The interior spaces rely heavily on natural materials such as sustainably sourced wood. Designers also rely on green design principles for furniture. They extend the life of existing pieces by choosing sustainable upholstery.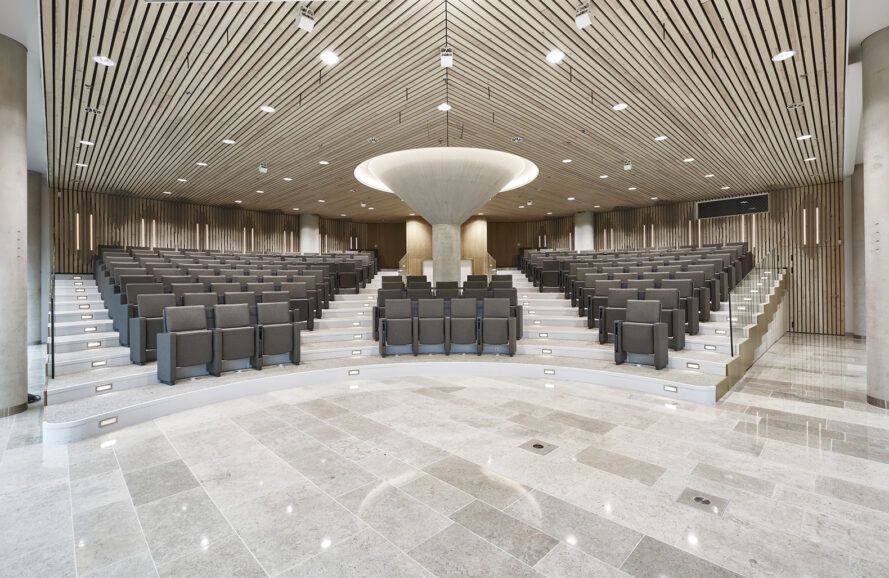 The building includes lounge areas, restaurants, meeting areas, meeting rooms, a conference center and an auditorium with a capacity of 170 people. The design team's priority was to integrate the building's interior and exterior design with the natural environment. They describe the building as a "Gesamtkunstwerk where the application of Canon printing technology has been transformed into the interior parts".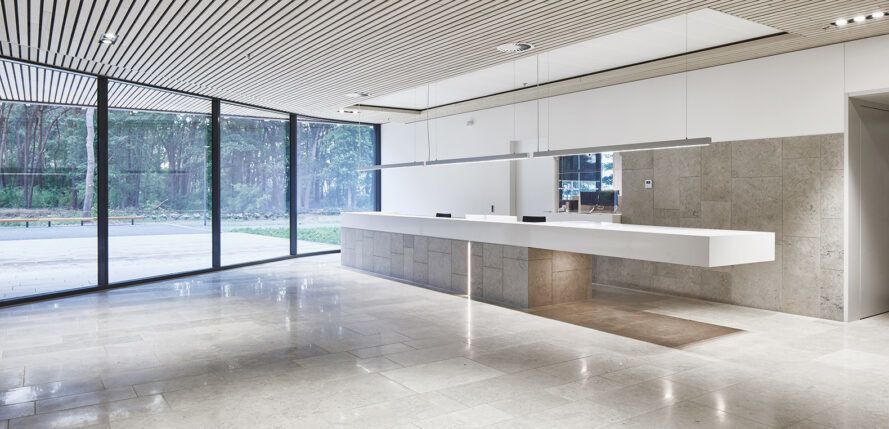 Signage throughout the site reminds visitors that the project is designed to match Canon's corporate identity. Sculptures and artworks from the CANON collection are also integrated into the on-site forest trail.
+ BroekBakema Architects and M+R Interior Architecture
Image via Herman de Winter