Fisker confirmed Thursday that the Pear EV, its compact electric vehicle (priced at $29,900), will enter production in 2024 at the former General Motors plant in Lordstown, Ohio.
This is not a niche event either. Fisker is ramping up production, aiming to produce at least 250,000 units a year after mass production, with at least 400,000 cars at the sprawling plant. Fisker also joked that the proprietary platform underpinning the Pear will be used for two other models that have yet to be announced.
The confirmation that the Pear is still in production comes a day after the factory's new owner, Foxconn (yes, the contract maker of iPhones and other personal electronics) officially became the automaker. It is gearing up to start production of the Lordstown Endurance electric truck in the third quarter of this year as the sale of the plant to the Taiwanese company, also known as Hon Hai Technology Group, completes. Foxconn is a contract manufacturer for Lordstown, Fisker and potentially others, including a joint venture and Foxconn's own "open source" platform for electric vehicles.
Henrik Fisker and Project PEAR EV
A teaser photo confirmed for release Thursday (shown at the top of this article) also marks the clearest look yet for the Pear, which has the potential to be a game-changing lean green car that is also electric. Given the tendency of automakers to push the market higher, pears are expected to be a popular affordable option.
Taking into account the $7,500 federal EV tax credit available, the Pear will actually cost less than $22,500 for many households.
Chairman and CEO Henrik Fisker pointed to new lighting technology and "a wraparound front windshield inspired by the glider glass canopy that enhances frontal visibility." Fisker said various functional and technological solutions will also "change our The way to use and enjoy a car in the city".
Before the Pear, Fisker will bring to market the Ocean, an electric crossover that starts at $37,499 and is built by Magna in Austria. Ocean will be delivered for the first time by the end of 2022.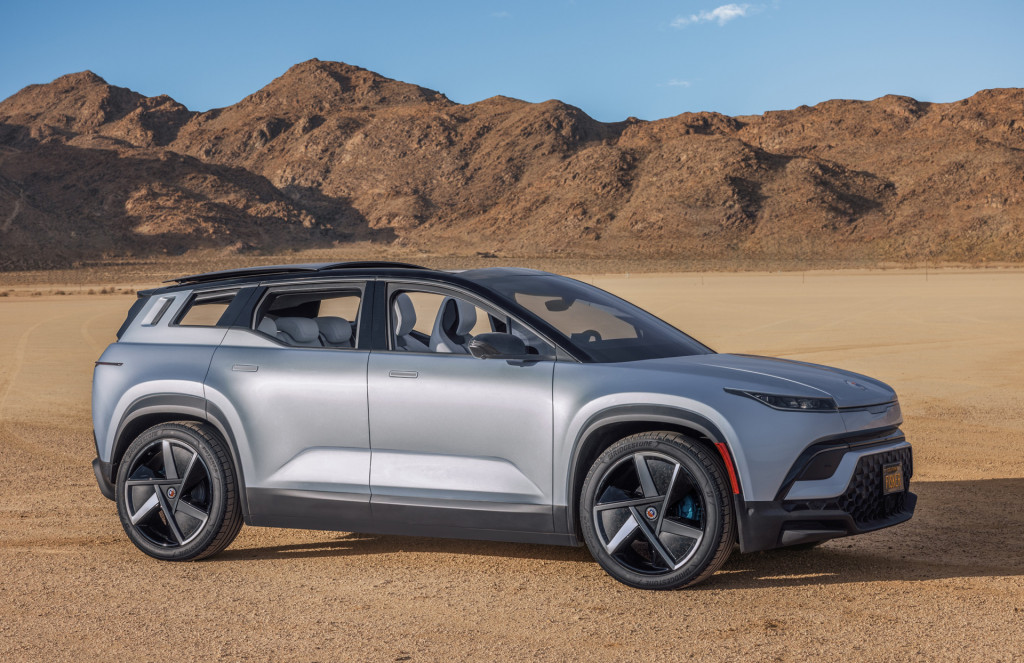 2023 Fisker Marine
General Motors, which closed Lordstown in 2018, was at the forefront of its shift to electric vehicles, allegedly because it wasn't as flexible as some of the company's other plants that make a variety of models. For decades, it mainly produced small, efficient cars, including the Chevrolet Vega, Cavalier and Cruze. That said, GM spent $2.2 billion to convert its Detroit-Hamtramck plant to make only electric vehicles, $2 billion to convert its Spring Hill, Tennessee plant to electric vehicles, and $40 $100 million to transform its Orion assembly into a production model on the Ultium platform. In addition, GM has a joint battery plant in Lordstown with LG.