Each person's financial condition is different. The best investment plan for you will depend on your particular preferences as well as your current and future financial circumstances. It's essential to have a clear understanding of your income and expenditures, assets and liabilities, commitments and goals when developing a solid investing plan.
You may decide how to allocate your funds right now using the following five steps:
Let's look at how to immediately put your money to work in the appropriate way.
Steps To Make Money
1. Set A Goal For Your Finances
You must decide about your investing goals whether you want to invest for a short time or a long term. Also, once you decide, measure your risk tolerance. Ask yourself, do you have enough funds to bear losses?
Long-term goals: Even while retirement is a popular goal, you can also have longer-term goals like paying for your child's education costs or a down payment on a house. To spend ten years later on an anniversary trip or to buy your ideal vacation home?
Short-term objectives: This is your trip for the following year, the house you hope to purchase in the following year, an emergency fund, or your Christmas piggy bank.
2. Decide How Much Assistance You Require
Many people who save prefer to have someone else invest their funds. And although that used to be an expensive prospect, today's automated portfolio management services, sometimes known as Robo-advisors, have made hiring expert aid relatively accessible, even cheap!
3. Select A Brokerage
The bulk of stocks and bonds must be purchased through an investment account. Whatever investment you choose, you have to open a brokerage account on a trading platform to carry out the trade process. There are many parameters to consider before selecting a brokerage such as trading fees, commissions, user-friendliness, etc.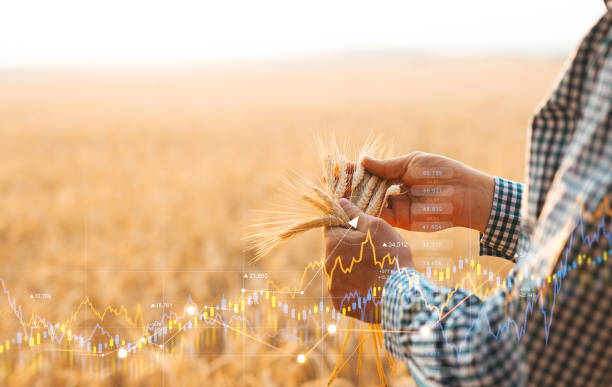 4. Open A New Account
Now that you are aware of the sort of account you want, you must choose a provider. There are basically two options:
Using an online broker, you may control your investments and purchase and sell a variety of investments, including stocks, bonds, ETFs, and more sophisticated items. Anyone may register an account with an online broker if they want access to a variety of investment options or want to manage their own accounts.
You can use a Robo-advisor which is typically a member of a portfolio management firm that automatically handles much of the work for you. The annual service charges are typically between 0.25% and 0.50%. Robo-advisors frequently employ funds, making them a poor option if you're interested in specific stocks or bonds. However, they may be perfect for investors who like a hands-off approach.
If you're just starting to start, don't stress. Frequently, no initial deposit is required to start an account. Of course, unless you deposit money into the account, you aren't investing, so for the greatest outcomes, you should do this frequently.
5. Pick Assets Based On Your Level Of Risk Tolerance
Understanding how to invest requires making decisions about where to put money. The answer will depend on your goals and readiness to take on more risk in exchange for maybe higher financial returns. You can choose among:
Learn How To Sell Shares On eToro In A Simple Way!
eToro is a popular trading platform where customers may invest in equities, Forex, and cryptocurrency. However, if you're unfamiliar with the platform, it might be overwhelming at first. You may need some time to become used to the interface, understand how it functions, and learn how to trade shares or cryptocurrency. To facilitate the process for users, we've put up a step-by-step tutorial on how to sell shares on eToro.
Could You Trade Shares Through eToro?
Absolutely, you may trade shares and cryptocurrencies on the eToro platform. On eToro, conversely, trading might have several distinct connotations like closing a trade, earning bitcoin fast profit, and short selling. It's good to comprehend all of them to ensure you realize precisely what you desire.
Trade Closure
If most folks think about trading, they usually envision whatever is described as "closing a transaction.
Closing a deal entails trading a share you've bought on eToro. It is possible to do this with either shares or cryptocurrencies.
Short Selling
Short trading, often known as speculative trading, is another term for selling. This refers to an investment strategy wherein you trade a commodity you do not already possess in order to acquire it again tomorrow at a discounted rate.
Short selling is dangerous and much more difficult to understand than simple investing. Short-sellers were taking a huge gamble that the share's value would drop, allowing them to "purchase" it subsequently at a discounted cost than originally spent before they "gave" them.
The threat comes from the potential that the share's price will rise rather than fall. If indeed the value whenever you acquire it is greater than that when you trade it, you will lose the balance.
How To Make A Profit Selling Shares On Etoro?
Once it is time to offer shares on eToro, situations might become a bit complicated since the framework offers two choices: "short selling a transaction" as well as "closing a deal." We must first distinguish among these alternatives.
Short selling, often known as shorting, seems to be the method of trading a share that you predict would fall in price shortly but then buying back in afterward. The primary goal of short selling would be to gain. The concept is to trade a share in the hopes that its worth would fall so that you may acquire it afterward for a lower price, resulting in a gross gain.
Assume you trade Business A shares for $100 and thereafter buy it back when its price goes down to $95. You've earned a $5 gain in the process. The advantage of short selling would be that one does not however have to hold the share they're selling. You can use this strategy with cryptocurrencies like Bitcoin as well to earn bitcoin fast profit within a short period. 
Once we short sell, we consent to sell a share we might not actually have in eToro in exchange for the right to purchase it back tomorrow. After all, if that estimate is incorrect and the share's price goes up rather, you will lose profit. There are therefore dangers to short selling, therefore you must be informed that there could be a chance you will lose money.
What Are You Unable To Perform On Etoro?
You cannot trade cryptocurrency that you have acquired somewhere else because at minimum not always.
The eToro Finance cryptocurrency wallet is used to move the digital assets of the eToro network. Whereas the option to move cryptocurrencies from the account to the site may well be accessible in the years to come, it is not yet accessible at the moment of posting. This implies that if you acquire cryptocurrency elsewhere, such as in a different marketplace, users won't be capable of selling it on eToro.
Conclusion
eToro is a massive investing marketplace with thousands of members that is an excellent place to begin investing. On eToro, one could also discover learning programs to assist novices to understand further about investing. You may experience investing with virtual currency using the demonstration account function.
It also assists to become acquainted with the site's UI. You ought to be capable of quickly trading cryptocurrencies and shares on eToro if you complete our step-by-step tutorial. In fact, we urge the whole of our followers to recognize the dangers associated with investing and also to engage with caution at all times.
This is how you can choose the investment vehicle that suits you best according to your preference and requirements.