Furla's new headquarters in Florence's Tavarnelle Val di Pesa demonstrates how industrial modern architecture can blend with nature. The project explores a theme above the rest: the integration of industrial buildings into the Italian rural landscape to rethink the quality of workspaces.
Continue reading below
Our Featured Videos
"Architecture and nature are perfectly integrated in all directions, creating a unique element where the design and the Chianti landscape (defined by the hills, heritage and agricultural areas) communicate harmoniously," said the designers.
Related: Check Out Italy's First LEED Platinum V4 Building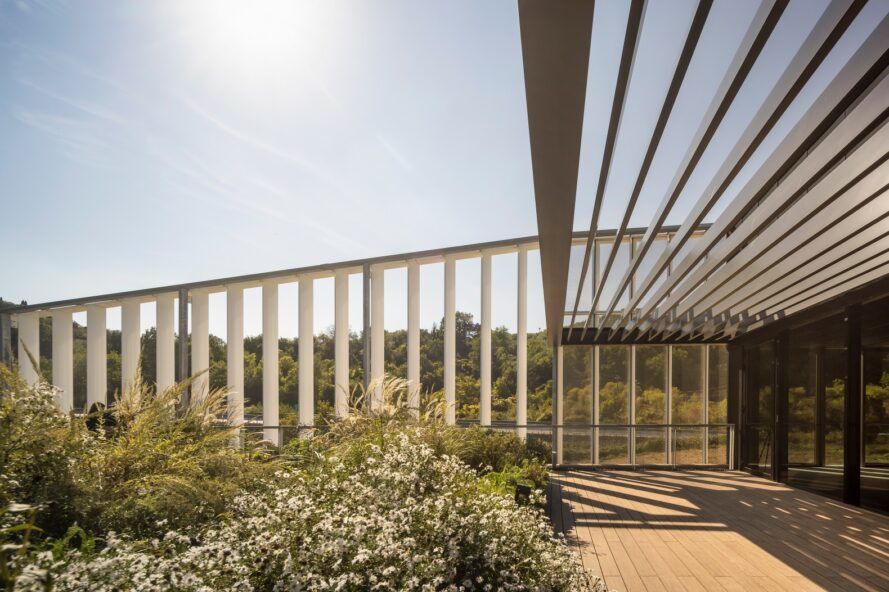 In addition, the Furla factory covers an area of ​​42,000 square meters with a construction area of ​​18,300 square meters. It consists of three main spaces. One for offices and two for laboratories and logistics. These are designed to blend harmoniously into the surrounding landscape without much contrast.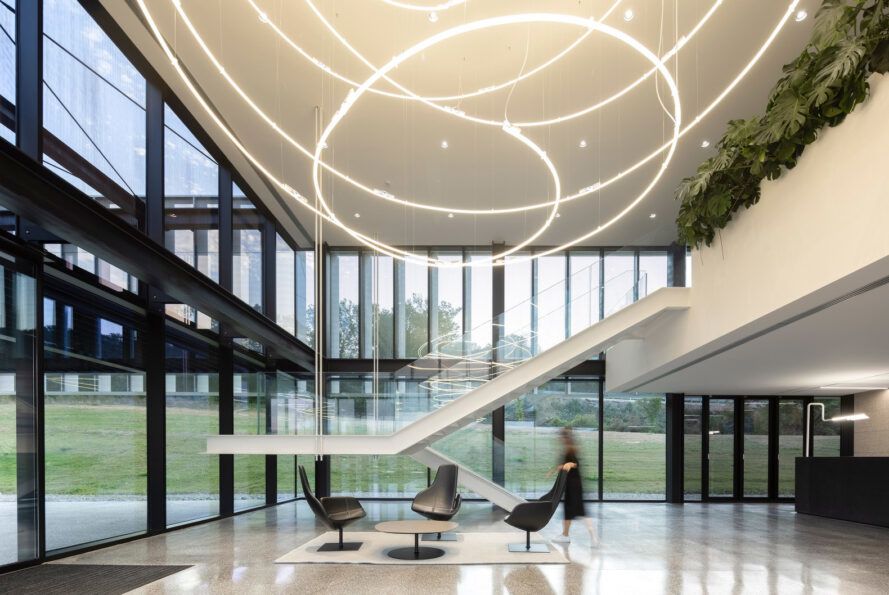 Therefore, the driveway, the terraces and the Frau Square define it as different areas around the building. Meanwhile, courtyards and green roofs overlook the wooded area from within the building. This allows nature"[cross] The boundary between inside and outside," explained the designer.
"The main entrance is reminiscent of the archetype of the passage of a Tuscan villa: rows of cypress trees welcome visitors and point the way," they said. "This rhythm is replicated on the building's façade with sun-filtering leaves."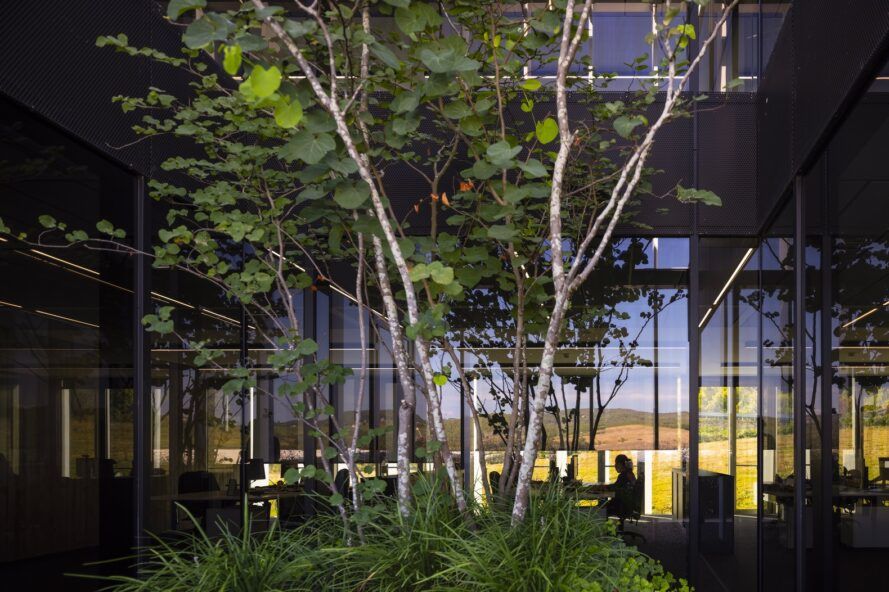 Additionally, the interior is designed for layout flexibility. Rows of offices are interspersed with green terraces and meeting spaces for people to congregate.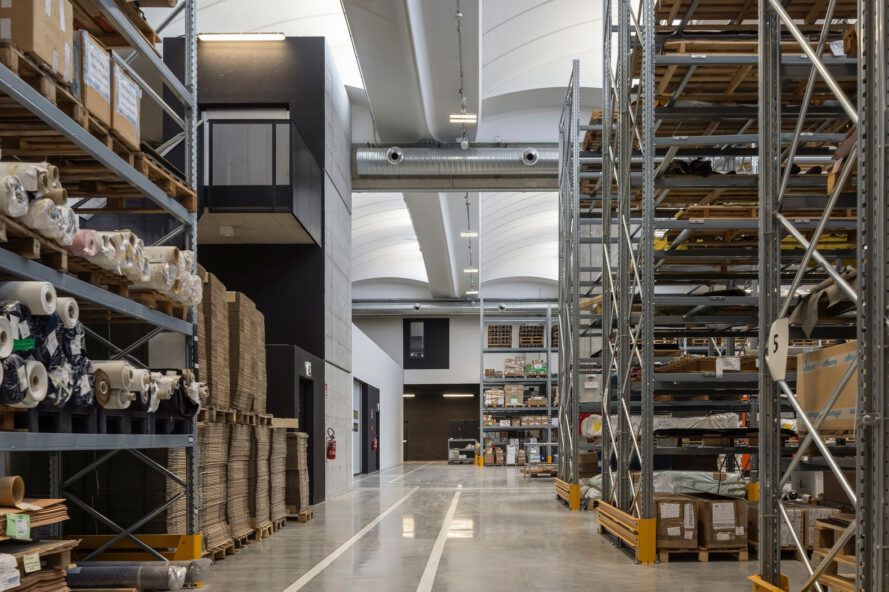 To this end, the energy use of the space also follows best practices. We love the terraced terraces of green roofs and the use of solar energy in spaces on the roof that are not walkable. This resulted in a usable and enjoyable place to relax, while also restoring some habitat to the site's biodiversity. We look forward to more greening of corporate headquarters and industrial spaces like this.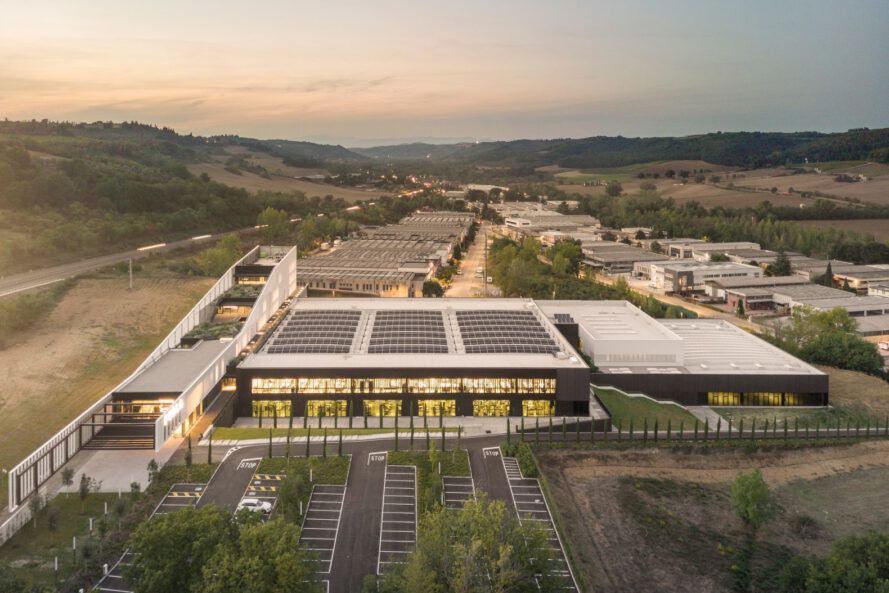 Our expectations for the industrial and landscape design firm GEZA Architettura are undiminished. Their work values ​​sustainability, beauty and the human experience of the spaces we inhabit. GEZA is also working with clients such as Bosch and Faber Industries in the industrial sector to rethink the future of our workplace.
+ GEZA Architecture
Fernando Guerra Photography