Ilot Balmoral is a 13-story mixed-use office building commissioned by Societe Generale de Montréal (SHDM). It lights up the Quartier des Spectacles in the creative district of downtown Montreal as one of the last major developments in the area.
Continue reading below
Our Featured Videos
Architect Claude Provencher, founding partner of Provencher Roy, said: "We came up with a vision of what four office buildings designed for the cultural economy might look like, and Ilot Balmoral was chosen to echo the area Vibrant, vibrant essence." "Quartier des Spectacles is a centre of cultural activity, now almost complete with the revitalization and transformation of the urban fabric surrounding the Place des Arts."
RELATED: LEED Gold Montreal HEC will house AI research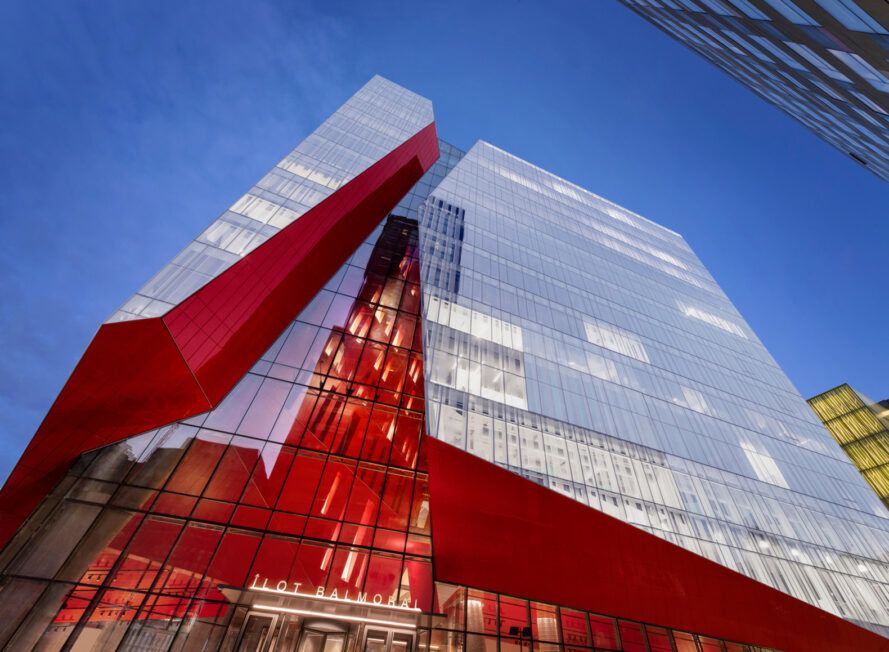 Additionally, Provencher Roy is an award-winning Canadian construction firm. They specialize in all forms of built environments, combining interior and exterior design with sustainable technologies.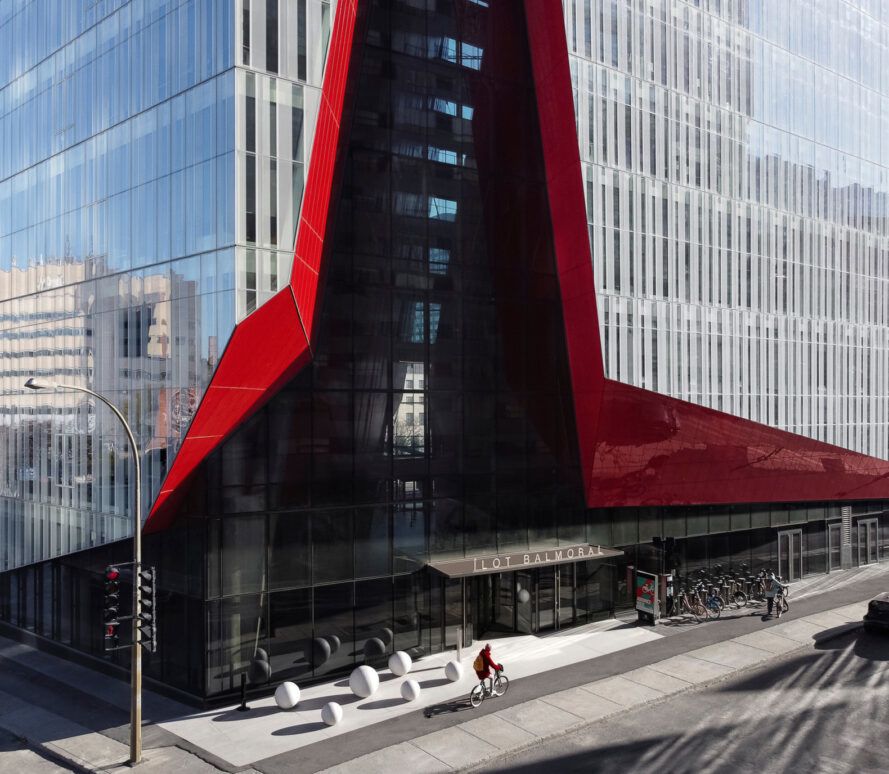 From the outside, Ilot Balmoral is a near-perfect cube. It is encased in glass covered with a white frit pattern to control heat gain. The facade of the building doubles as a screen onto which images can be projected. Additionally, the glass allows natural light to enter the structure. These components helped the building achieve LEED Gold sustainability standards.
Inside, the large red atrium curves diagonally through the center of the cube to form an inner alley. This is to serve the site's former pedestrian flow, which moved between the Place des Arts subway station and Festival Place. The diagonal line through the centre of the building is marked on the outside by a red exterior fold visible on the exterior of the smooth glass. As a result, Ilot Balmoral looks like a separate community with internal access and a clean and lovely cohesive design.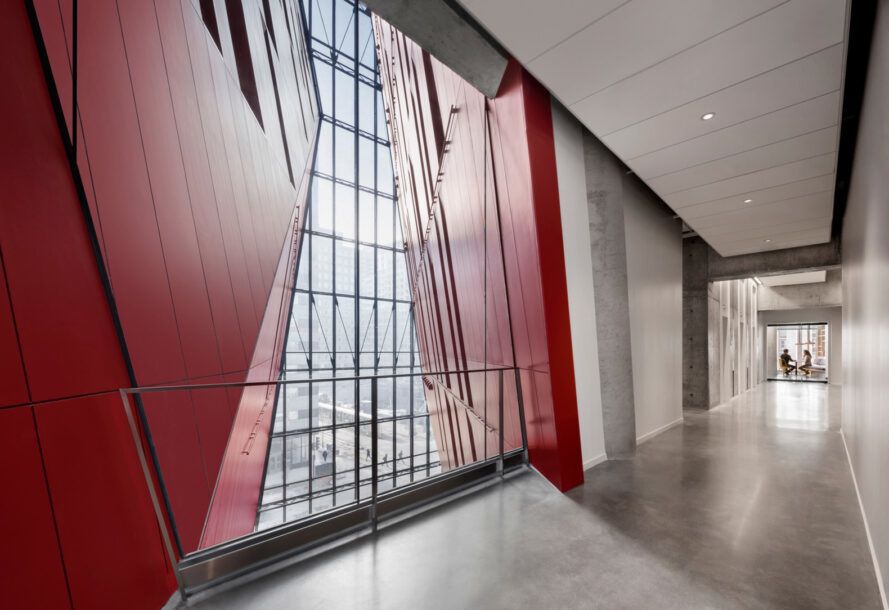 In addition, the National Film Board of Canada agreed to become the building's core tenant to modernize its facilities. Provencher Roy has redesigned four floors of Ilot Balmoral to meet the technical requirements of the new tenant, including editing rooms and the latest film equipment. Meanwhile, the main staircase illuminates the way to the offices of the Film Bureau.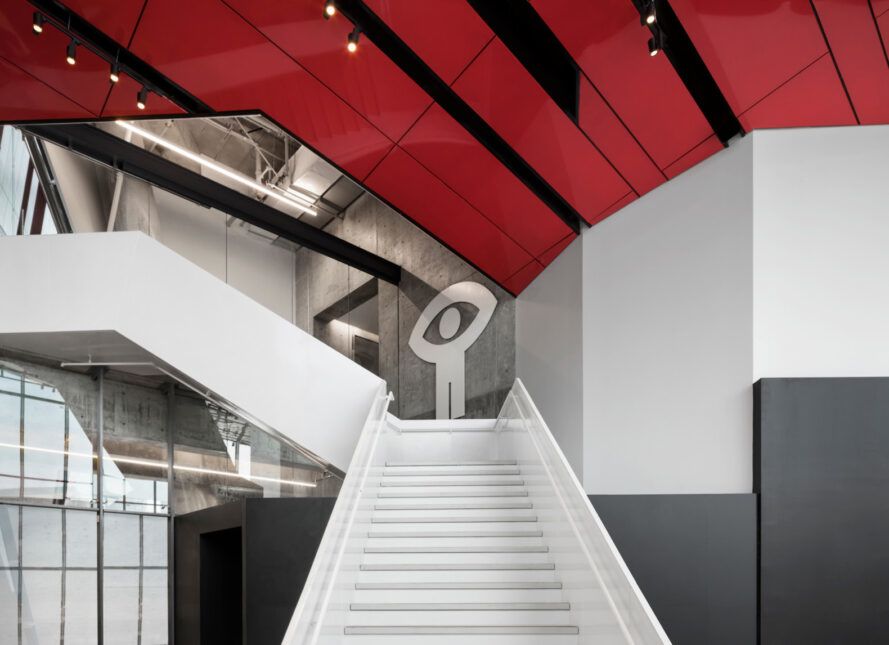 Additionally, a pedestrian bridge connects the building's interior offices with stunning views of the surrounding city. One side of the interior space is higher than the other and features a green roof space for outdoor activities. The building is a candidate for Gold LEED-NC certification.
+ Provencherroy
Stephen Bruegger Photography