Austin's iconic skyscraper, The Independent, designed by Rhode Partners, has just achieved LEED Gold certification and won the 2022 Council on Tall Buildings and Urban Habitat's (CTBUH) Best Tall Building – Residential Award. This net energy neutral project is the only project in Texas to receive the award.
Continue reading below
Our Featured Videos
With 58 floors of family space, The Independent is the tallest residential tower west of the Mississippi River. The tower features a central circulation core combined with four cantilevered sections supported by exposed structural elements. This creates expansive city views and allows for flexible and spacious interiors. The tower has 20,000 square feet of amenities and is net energy neutral for most of the year. Additionally, a 75kW solar power system and rainwater harvesting system provide on-site power and water to the building.
RELATED: An Entire Street In Texas Is Ready To 3D Print Homes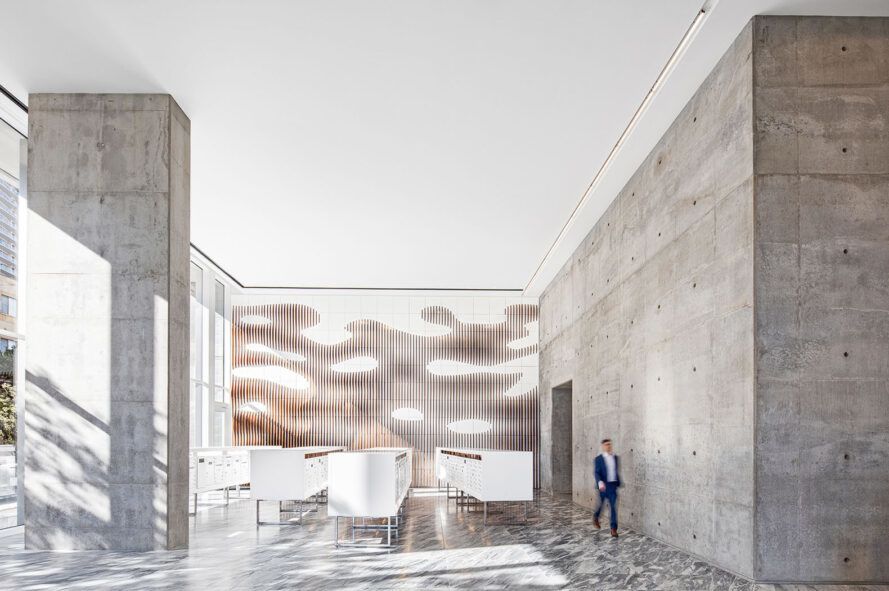 CTBUH's awards program recognizes projects that have made extraordinary contributions to the advancement of tall buildings and the urban environment, representing the best innovations in the typology. In October, an awards ceremony will be held at the CTBUH International Conference in Chicago. Here, The Independent will also compete for the title of "Overall Champion".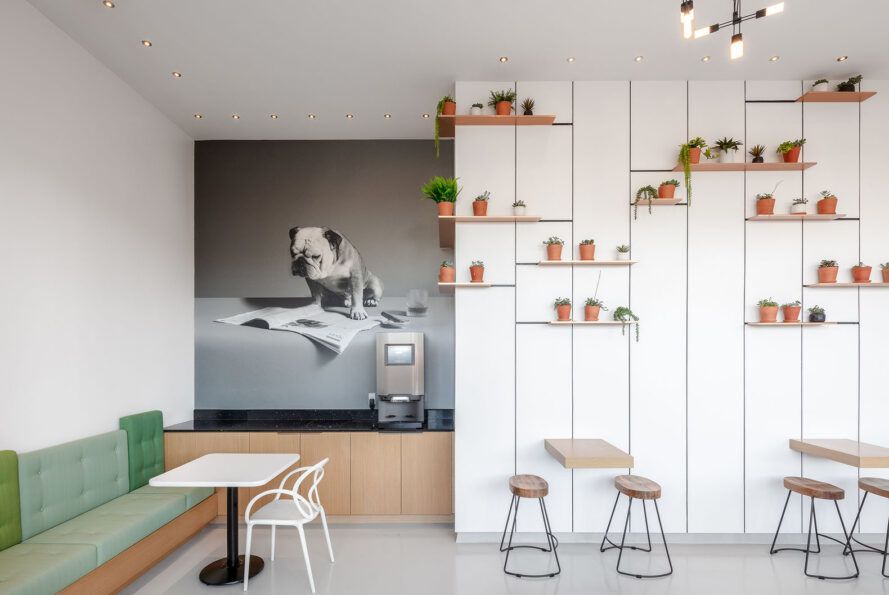 Rhode Partners founder Brett Rhode said of The Independent: "This building reflects Austin's amazing creative spirit. It's a locally designed building with a bigger story to tell."
Residential floors are pushed and pulled onto cantilevers that make up the four distinct blocks of the freestanding tower. "This dynamic form is achieved by sliding and mirroring the floor from the central core," explained the designers. "The mirroring of the floors stems from the owner's planning requirement to provide multiple unit orientations in the same floor plan."
At the top of the building, a woven stainless steel mesh wraps the building's mechanical systems, including a massive liquid damping tank that limits the 58-story structure from swaying in high-altitude winds.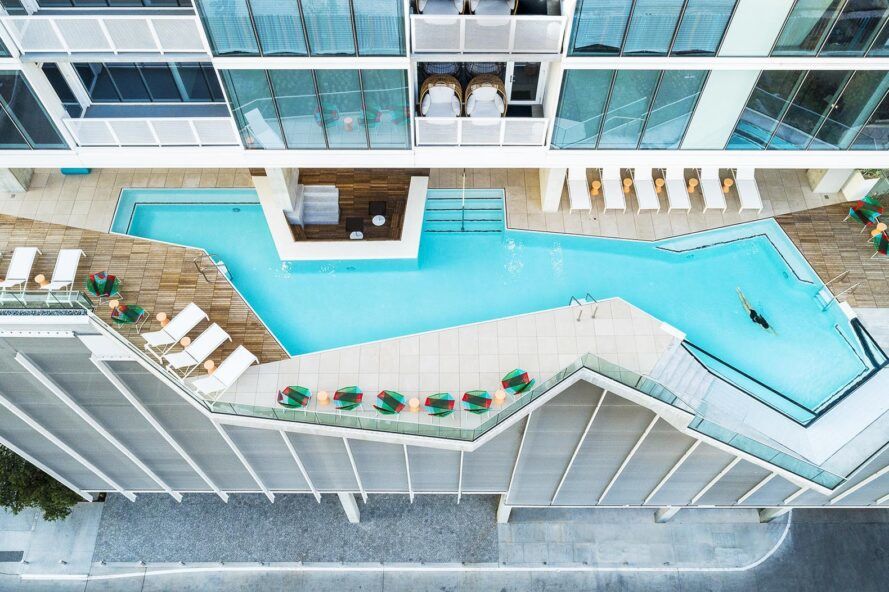 The Independent has received more than a dozen awards, including the AIA Austin Design Merit Award, the DNA Paris Design Awards 2021 Architecture Large Scale Award, the Council on Tall Buildings and Urban Habitat 2021 Interior Design Excellence Award, and the Chicago Athenaeum 2021 International Architecture Awards.
+ Rhodes Partners
Image via Rhode Partners, Nick Simonite, Jason O'Rear and Patrick Wong