Known as the capital of adventure and located in one of the most beautiful areas in New Zealand, Queenstown truly has it all. While you could easily spend a week or more here, this 3-day Queenstown itinerary hits all the highlights with a little food, hiking, cruising and adventure.
About this Queenstown Itinerary
Queenstown is a small town with almost everything within walking distance of the central area. However, if you're staying in central Queenstown, you're missing out on some of the best attractions, so this Queenstown itinerary lets you venture out to Arrowtown and Gibbston Valley on day 3. A reliable and cheap bus network can help you get there or you can use an Uber, a taxi or book a day trip with a shuttle.
This itinerary has been carefully designed so you can do it any time of the year, but it's especially good if you're heading to Queenstown in the summer. If you're visiting in winter, you may want to spend a few extra days skiing at the nearby Cardrona Ski Resort.
What to pack for a trip to Queenstown?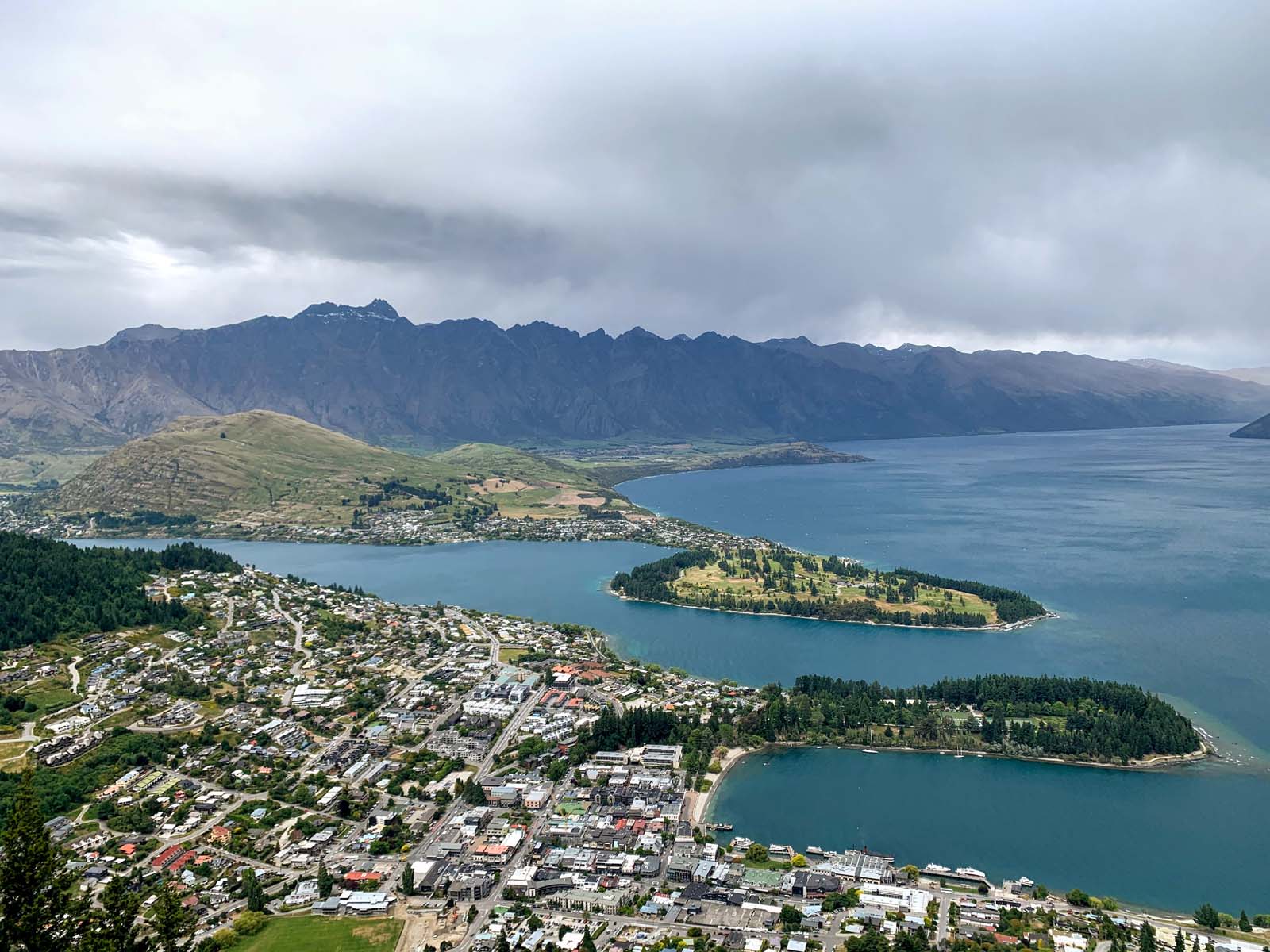 Queenstown is one of the southernmost towns in the world, so you can expect cold weather even in summer. In winter, the town often experiences light snow and the average temperature drops below 0°C. New Zealand is also known for its changeable weather, so it's best to wear layers.
As an adventure capital, Queenstown's culture and fashion are great for the great outdoors. You'll see plenty of down jackets, sneakers for all lake walks, and merino wool tops. For this tour, you'll be mostly outdoors, so be prepared to pack warm clothes as you take off on your hikes and bike rides.
Day 1: Skyline, Ben Lomond, Sledding, Queenstown Gardens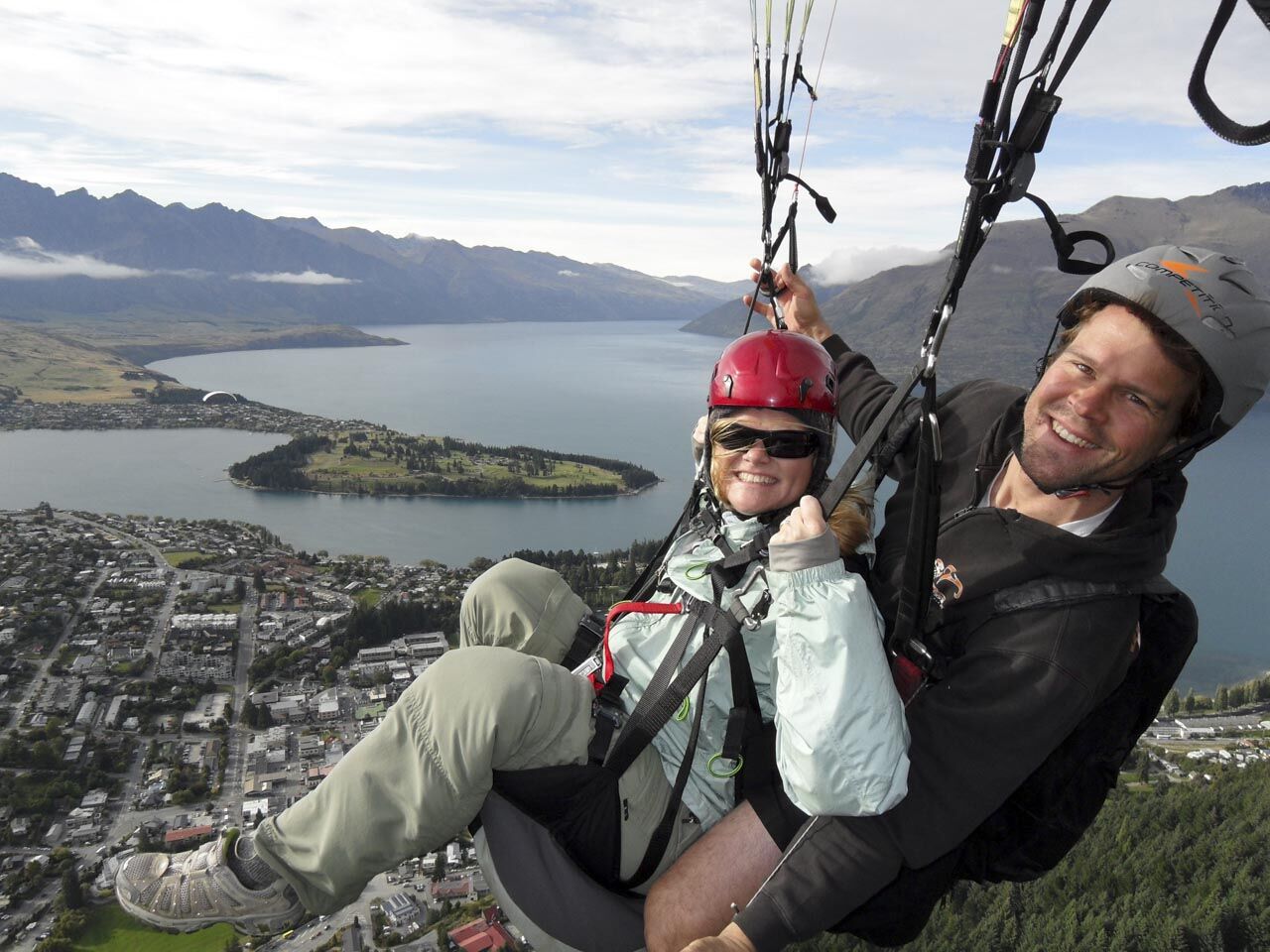 The best way to get a feel for Queenstown upon arrival is to get up. So start your first day in Queenstown with a ride on the Skyline Gondola. The cable car will take you 450 meters up the mountain to the center of the skyline, where you can see Lake Wakatipu and the Remarkables. From here you can choose to enjoy a meal at the cafe, buy a snack at the Jelly Bean Factory, or just sit back and enjoy the view.
Ben Lomond Raceway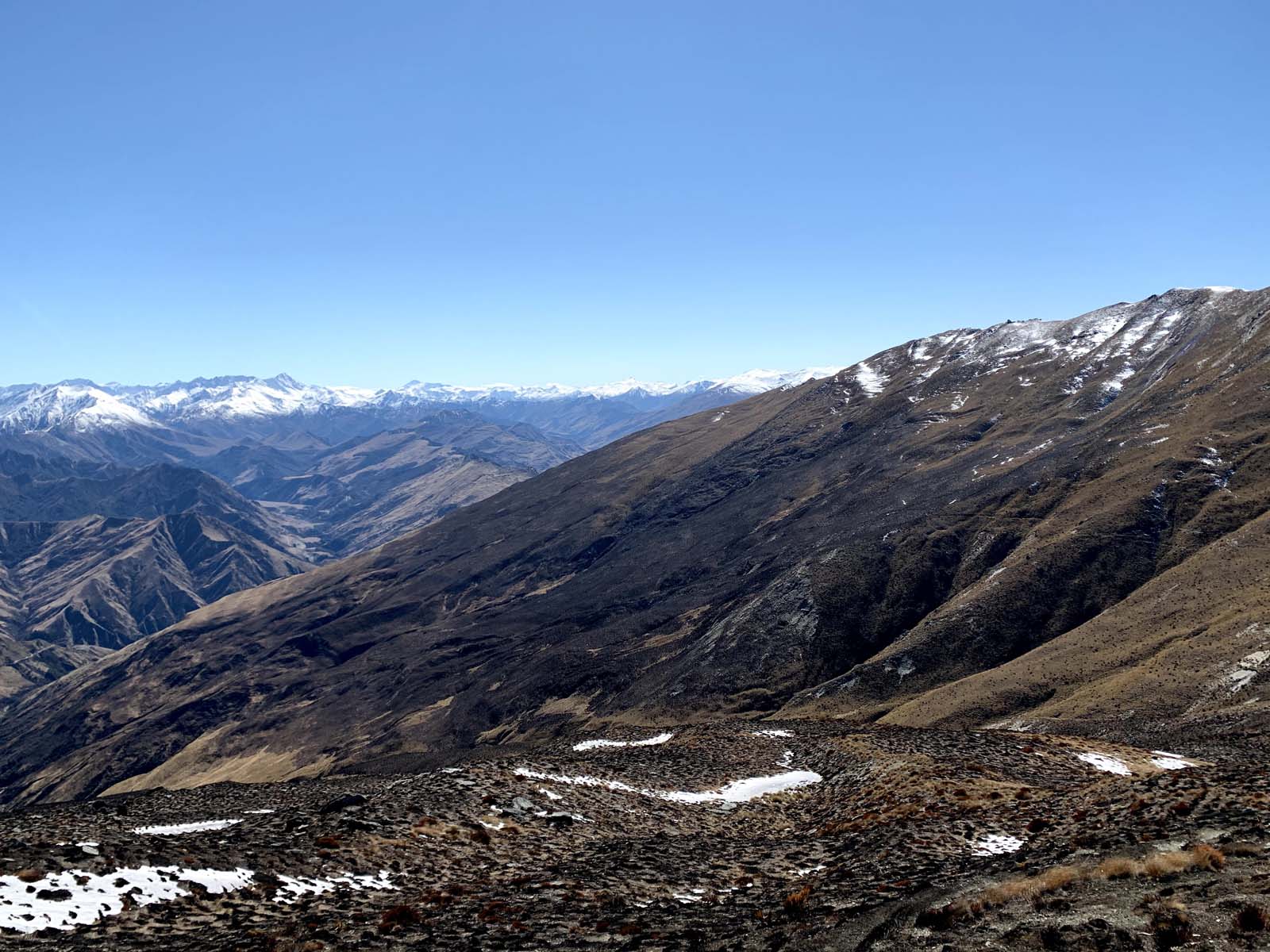 In summer, you can choose to continue up the mountain to Ben Lomond. This hike takes about 7 hours and offers unparalleled views from the top of the mountain. The route isn't difficult, but you can only reach the summit in midsummer as it's covered in snow for most of the year. Even if you can't climb all the way up, it's worth continuing at least a short walk past the center of the skyline to get away from the crowds and see more of the surrounding area.
Paraglider or sled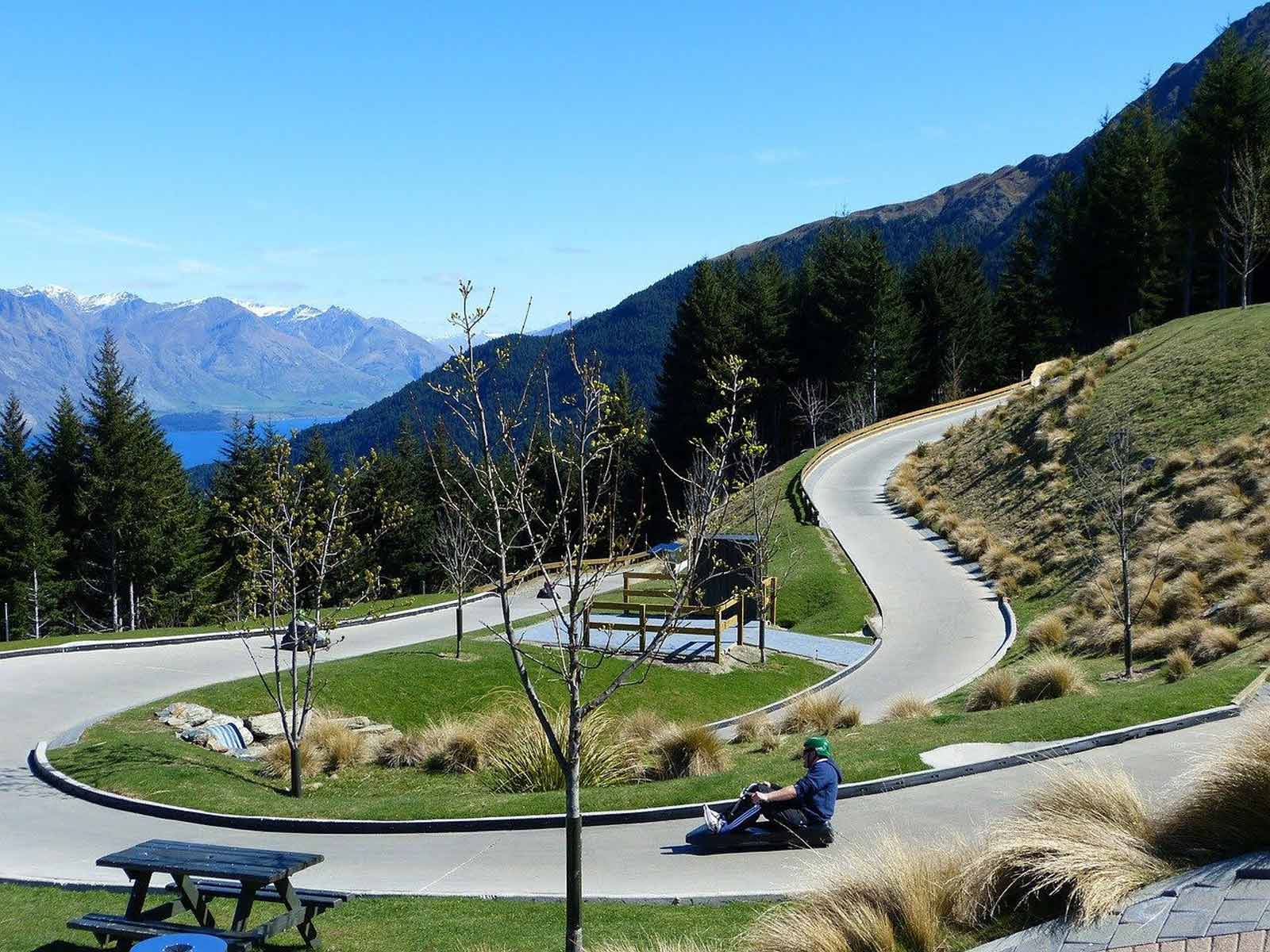 On the way down, skip the cable car and go paragliding or tobogganing. The sled is like a go-kart, you can drive down the mountainside at high speed on twisty tracks. There's a beginner and an advanced track in case you don't get used to the jumps and tunnels on your first try. When you're done riding, you can hop on the gondola and go again, or head back down to the heart of Queenstown.
Spend an afternoon strolling the shores of the lake, driving through the Queenstown Botanic Gardens towards Frankton, or you can head to the Queenstown Hills Time Trail, where you'll find exhibits of the area's history that spread along the trail. Expect to spend 2 1/2 and a half hours to complete the Queenstown Hill time walk.
dinner
For dinner, feast on Botswana Butchery, one of New Zealand's best restaurants, showcasing premium local produce including lamb and venison. Meat-heavy dishes are best paired with a glass of Central Otago Pinot Noir, and you'll have the chance to try more on Day 3.See their website for details
Day 2: Bungy Jumping, Jet Boat, Lake Cruise, Forge Burger
It's time to find out why Queenstown is known as New Zealand's adventure capital and book a bungee jump, swing or catapult. Queenstown is the home of AJ Hackett, the world's first commercial bungee jump, and you can still do it on the original site of the Kawarau Bridge. They have also extended two other bungee jumps, both 47m (Ledge Jump) and 134m (Nevis Jump) higher than the original Kawarau. To read more, visit 8 Best Places to Skydive in Bunge, New Zealand
morning nevis bungie and swing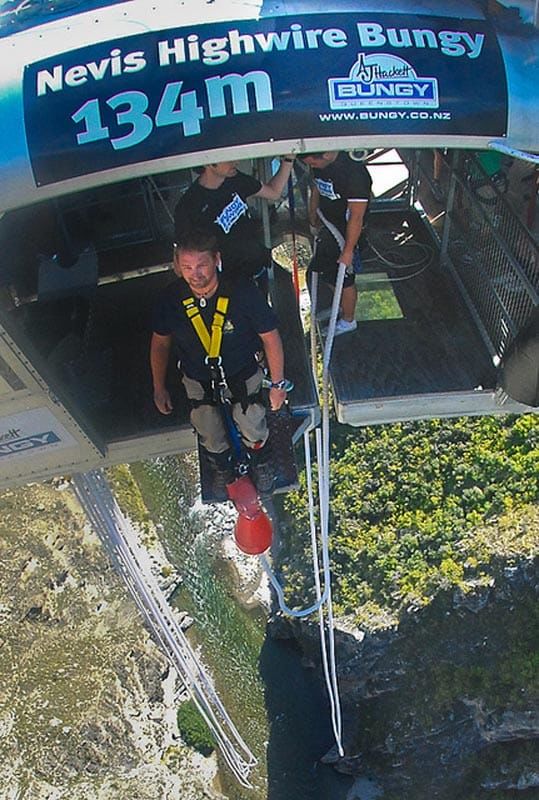 If you've already tried bungee jumping or want to try something different, there are also Nevis swings and human catapults. Your ticket includes transportation to the site and a T-shirt you can use to prove your bravery. We did a combo ticket for both. Visit AJ Hacket for prices and to book tours.
Lunch Vudu Pantry
After an adrenaline-pumping morning, head back to Queenstown to soothe your nerves with a lazy lunch at Vudu Larder. With a prime location on the lakefront, Vudu Larder is one of Queenstown's many cafes, serving excellent breakfasts and lunches, with a focus on health and many vegetarian and vegan-friendly options. I recommend the lemon and coconut pancakes. Other cafes to try if you have time are Yonder and Bespoke Kitchen.
Afternoon – Jet Boat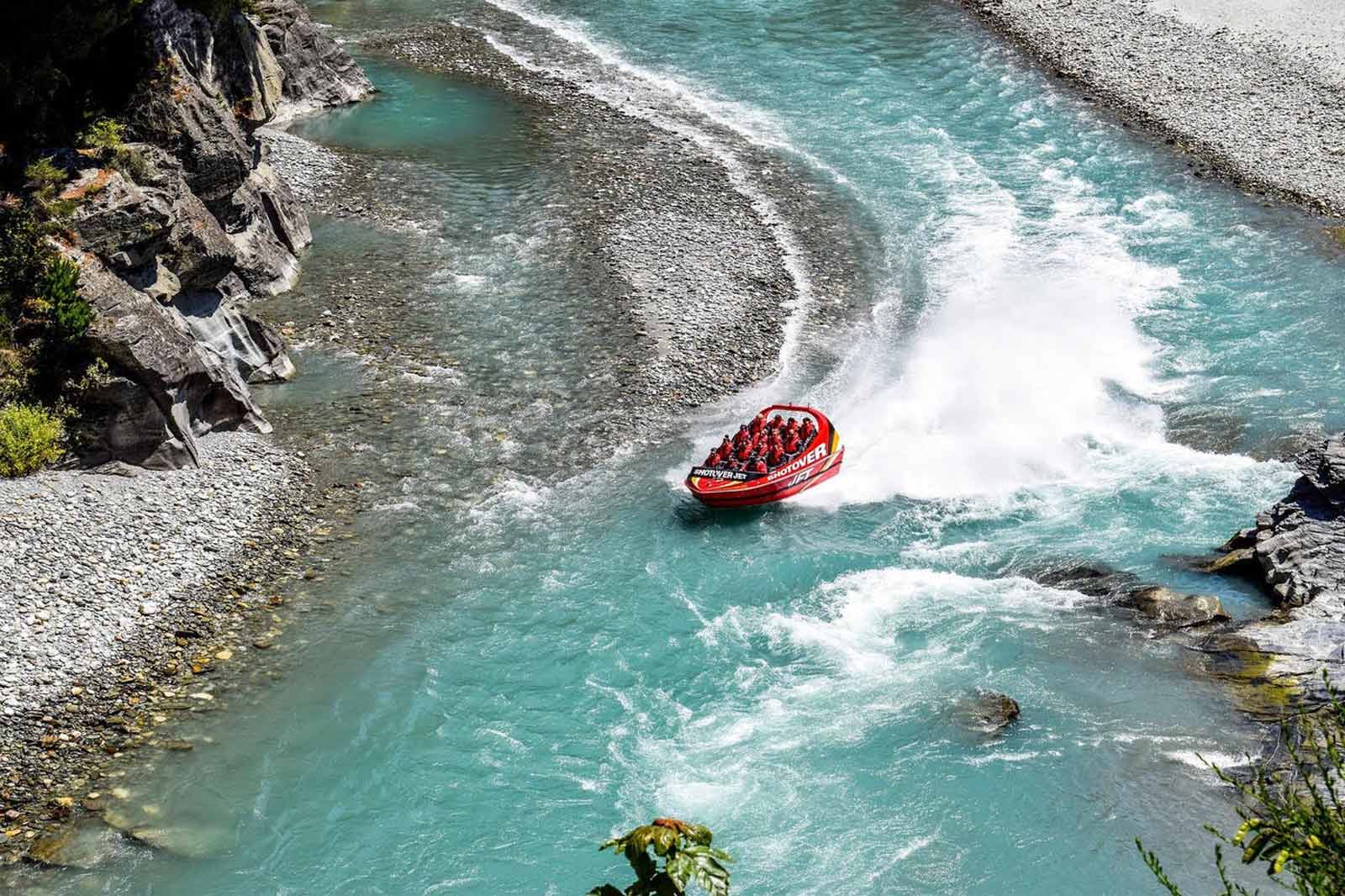 If you're brave enough, you can try jet boating in the afternoon. You can choose the KJet from Lake Wakatipu, which includes lots of spins and tricks as you ride down the Arrow River, or the Shotover Jet, which starts slightly out of town and zips between the narrow canyons of the Shotover River.
For a more sedate option, an airboat cruise on the TSS Earnslaw will take you across Lake Wakatipu to Glenorchy and Sound. It's a very relaxing way to see one of New Zealand's most beautiful regions, with towering snow-capped mountains and lush native bush bordering the lake. For a romantic option, book a sunset cruise with wine and cheese.
This tour is a 1.5 hour Queenstown Scenic Cruise that takes you to Lake Wakatipu where you will see Remarkables, Bob's Bay, Cecil Peak and Mount Earnslaw from the comfort of the Spirit of Queenstown view.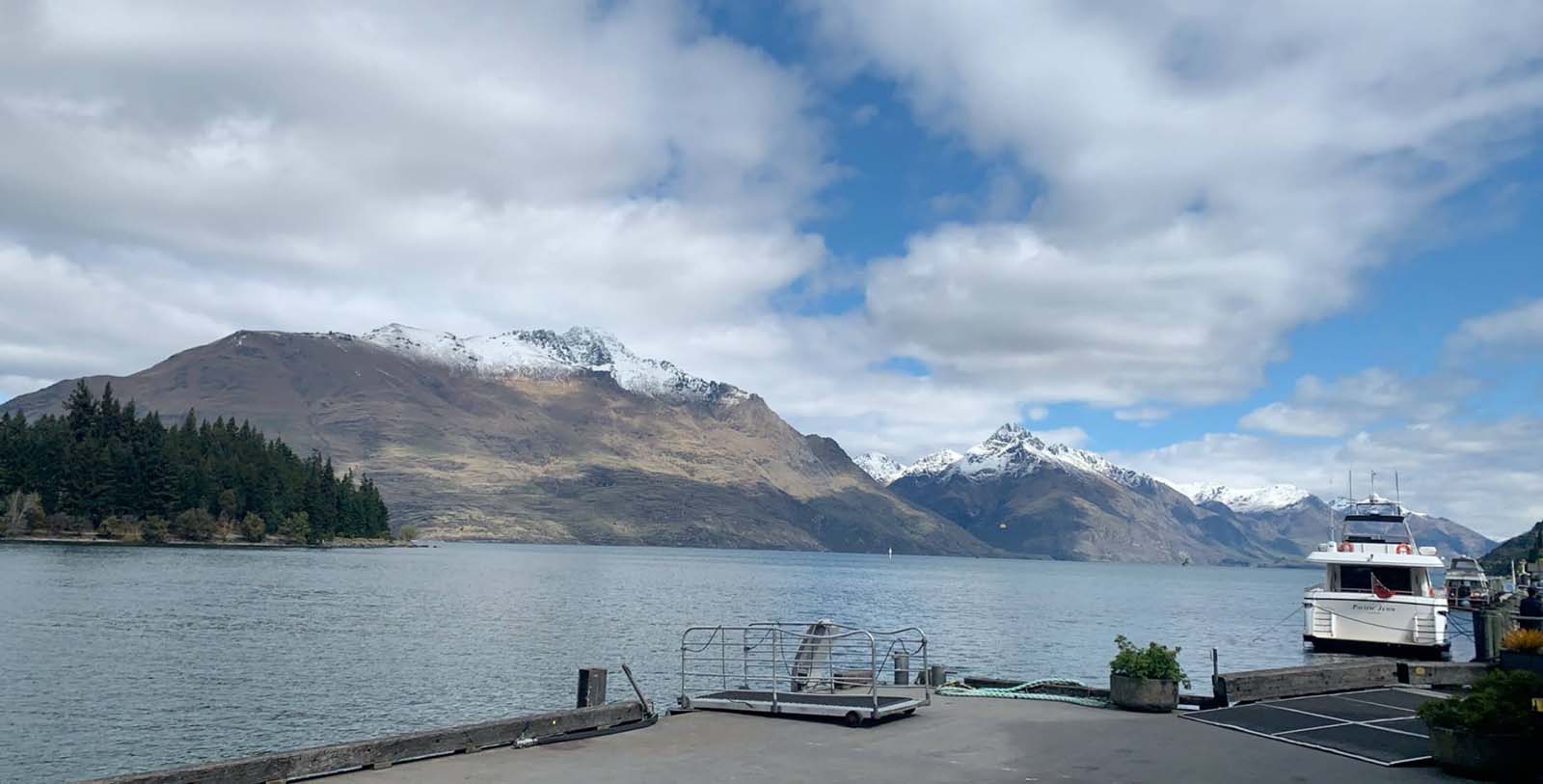 dinner
Finish your day at the Perky's Boat Bar (a fancy boat bar moored by the lake) or the Lodge Wine Bar (a fancier option, somewhat oddly located in front of the men's store). For food, you have to try one of New Zealand's famous burgers from Ferg's, the queue can be long, but it's worth it for a gourmet burger bigger than your head. My favorite is the Sweet Bambi Venison Burger with boysenberries and brie, but there are vegetarian options too. Grab a scoop of ice cream at Mrs Ferg's Gelateria next door.
Day 3: Arrowtown, Arrow River Trail, Gibbston Valley Winery, Millbrook
By day 3, you should be pretty familiar with Queenstown's town center, so it's time to head to Arrowtown. Just a short ride on the blue Arthurs Point bus that will pick you up from Stanley Street in central Queenstown.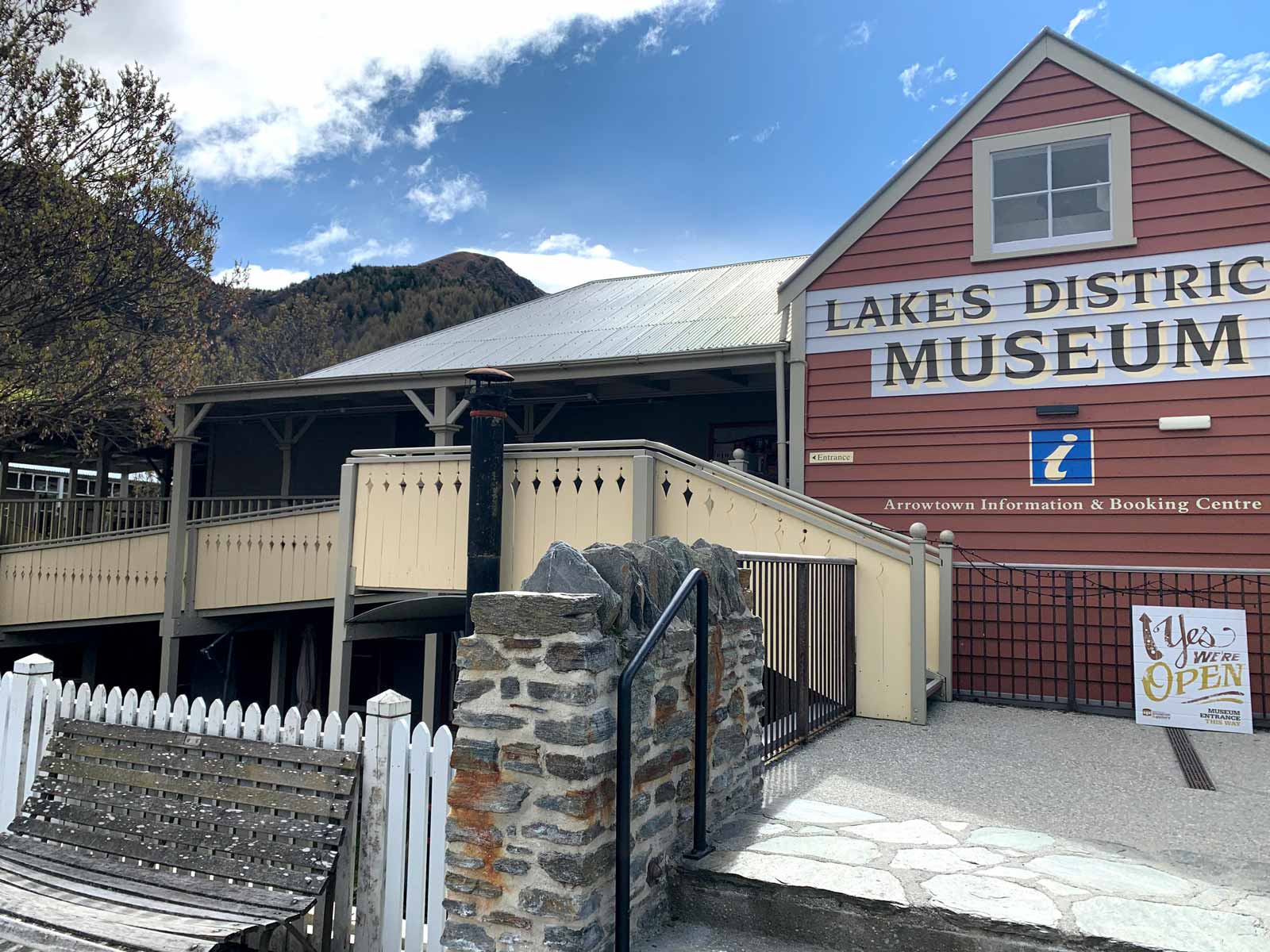 I recommend starting early so you can have brunch at Provisions in Arrowtown, a cafe at the quiet end of the main street with mouthwatering baked goods and one of the best kiwi breakfasts I've ever had have eaten.
Arrowtown is at its best in the fall, when the trees along the riverbank and main street are a bright fire orange, but at any time of the year, this historic mining town is full of character. You might be mistaken to think that the main street is straight out of Disneyland, as the buildings still maintain their Gold Rush-era facades. Be sure to stop by The Remarkables Sweet Shop for their homemade fudge, or fill a bag full of old-fashioned sweets from around the world.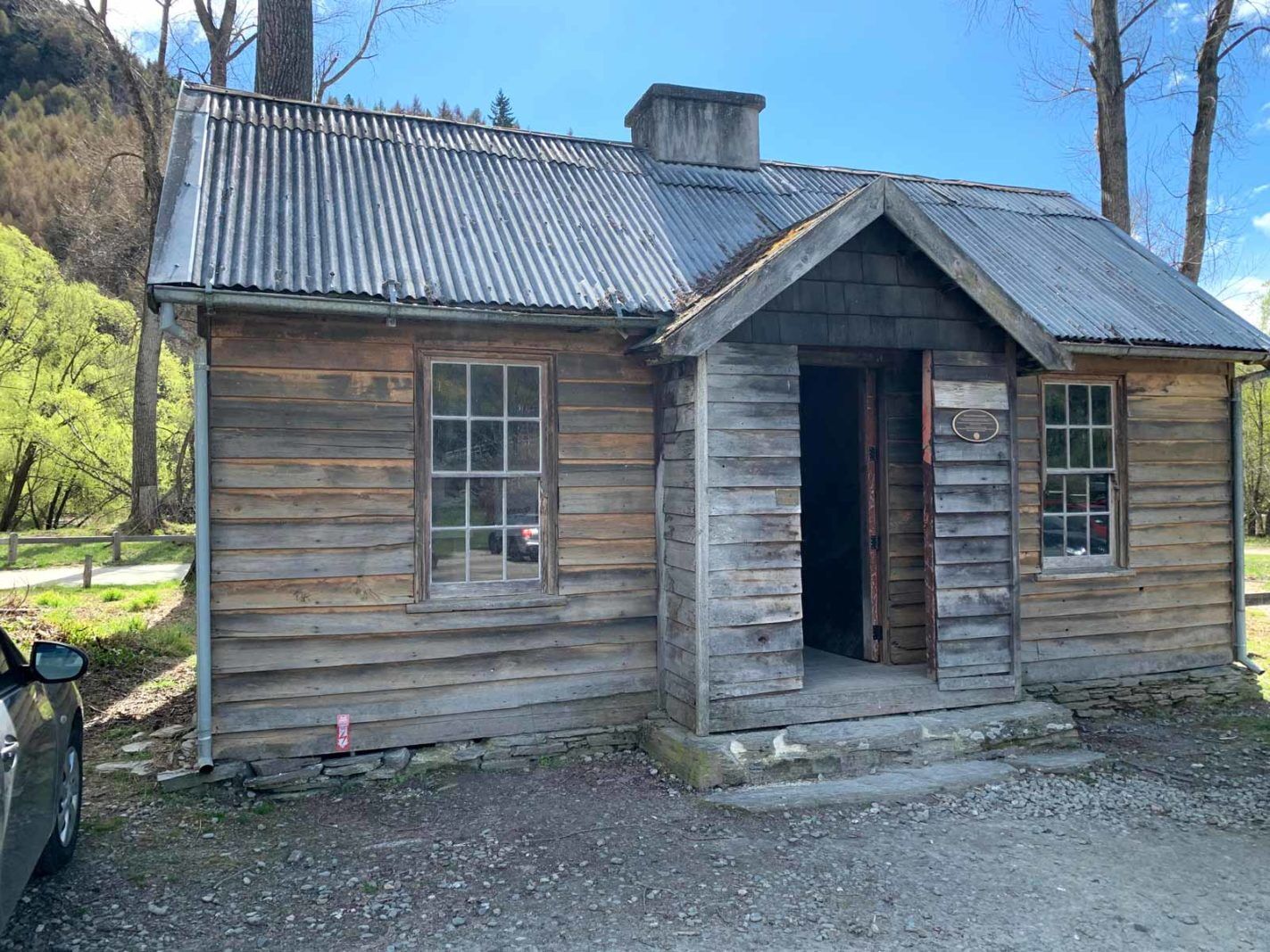 If you're looking for some retail therapy, Arrowtown is full of boutiques. Otherwise, for foodies, Gibbston Valley Cheese Shop and Patagonia Chocolate Shop are located by the river. These are local artisan producers that you can only find around Queenstown and Arrowtown.
While you're in Arrowtown, take the time to walk to the riverbank and see the old gold miners' huts. They are very small and basic, but provide insight into the lives of the first European and Chinese settlers in the area.
Arrow River Trail

From there, you can rent a bicycle or electric bike and follow the Arrow River trail to Gibbston Valley. The water course is worth the sights on its own, as you can gallop on the suspension bridges, pass canyons, farms and mountains, and even check out the bungee jumpers as you pass the Kawarau Bridge.
Visit the vineyard
Bike or drive from Arrowtown to the Gibbston Valley, where most of the wineries around Queenstown are located. Almost all are open for tasting, so just grab a map from the bike rental shop and park anywhere you like. Wherever you go, the most popular wine variety is Pinot Noir, but you can also find a range of grapes, including Gamay, Pinot Blanc, and red blends. My favorite Gibbston Valley wineries are Peregrine and Mount Edward. Most wineries offer food, whether it's a platter or a full bistro meal. Also close to Arrowtown is Amisfield Winery, which features an award-winning restaurant.
afternoon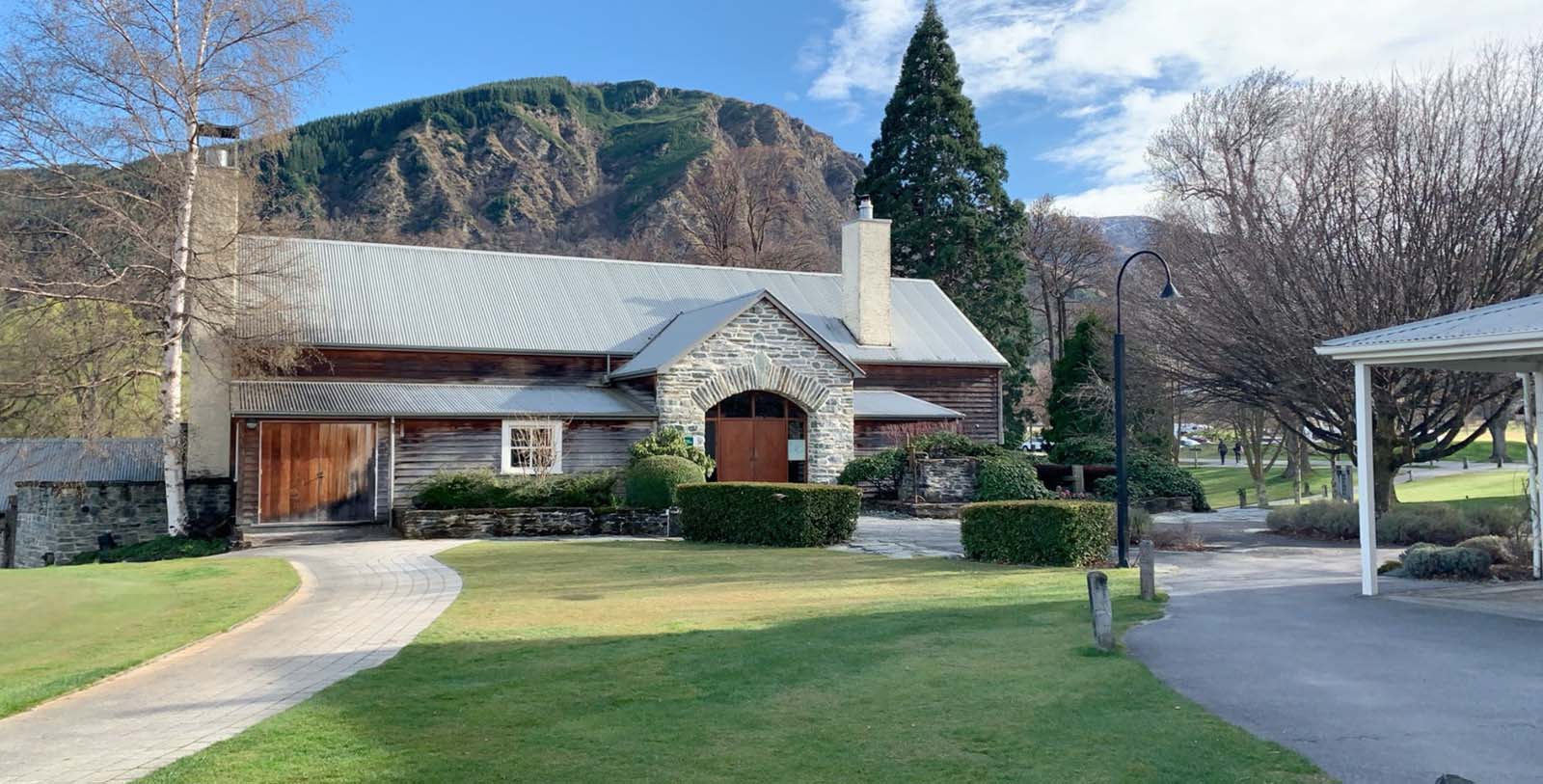 Finish the day with a round of golf or a spa treatment at Millbrook Resort. Millbrook is set on 650 beautiful acres filled with rushing streams, small stone bridges and cottages. The massage was so relaxing, I almost fell asleep. Afterwards, you can enjoy tea in the lounge overlooking the golf course. The resort will be happy to arrange a shuttle back to Queenstown at the end of the day.
Queenstown is truly one of the most spectacular areas in the world, with all the dramatic scenery New Zealand is known for and plenty of activities to make the most of it. This 3-day Queenstown itinerary is just the beginning of what's on offer. If you have more time, consider heading to Te Anau, walking along part of the Milford Track, or driving up the Cardrona Mountains to the Cardrona Winery and Cardrona Hotel.
Where to Stay in Queenstown
SofiTel Queenstown – This luxury hotel is located in the heart of Queenstown, close to the Skyline Gondola and Ferberger. Many Queenstown attractions are within walking distance and the airport is only 15 minutes away. Walking distance to great views of Lake Wakatipu and Queenstown.
Novotel Queenstown Lakeside Hotel – Ideally located on the lakeside in town. There is a hot tub, restaurant, parking and free internet.
This is the perfect 3 days in the Queenstown itinerary. When you plan a trip to New Zealand, make sure to spend at least three days in the country's adventure capital. There is so much to do, you could spend weeks exploring.
Read more about New Zealand