In 1989, just as leaders around the world were starting to seriously consider tackling global warming, the American Manufacturers Association convened a group of companies—utilities, oil companies, automakers, and more—to unite for one thing : They want to stop climate change action. It's called the Global Climate Alliance in Orwellian fashion.
The coalition, which had 79 members in 1991, laid the groundwork for delaying action on climate change for decades to come. Not only would it deny science, but it would argue that moving away from fossil fuels would damage the economy and the American way of life. The coalition has lobbied key politicians, launched a strong PR campaign and given industry a voice in international climate negotiations, all to undermine efforts to limit carbon emissions. Its arguments are so successful that they are still in use today, or, more perniciously, taken for granted.
"It all developed in the 1990s, and we can attest to that," said Brown University sociologist Robert Brewer. In a new paper published in the peer-reviewed journal Environmental Politics, Brewer details the untold history of corporate America's earliest attempts to block climate legislation, backed up by recently uncovered documents.
Based on conversations with lawyers, Brewer believes his report could help in lawsuits to hold companies accountable for warming the planet. "It will be used to basically justify that this is a long-term corporate goal and that they should be held accountable for the damage – that their political actions have caused us not to address climate change," he said.
Before the formation of the Global Climate Alliance in 1989, chemical companies had been ordered to phase out substances that deplete the ozone layer under the Montreal Protocol signed by the United States in 1987. They hope to avoid a repeat of carbon dioxide. In the summer of 1988, then-NASA administrator James Hansen testified before Congress, warning that the "greenhouse effect" had already had a visible impact, and more serious ones were on the way.
The Global Climate Alliance was not the only group trying to thwart climate action in the late 1980s. There are similarly named Global Climate Council and ExxonMobil-led International Petroleum Industry Environmental Protection Association — but it is the first and largest to do so. The alliance includes oil majors such as Shell and Chevron, as well as other companies associated with maintaining fossil fuels, such as railroads that transport coal and steelmakers that use coal in their production. Utilities like Duke Power rely heavily on coal and have the largest share of members. General Motors, Ford and Chrysler made petroleum-fueled internal combustion engines, so they joined the alliance. The roster also includes the National Mining Association, The Dow Chemical Company and the U.S. Chamber of Commerce.
A newly unearthed undated document by E. Bruce Harrison, a public relations expert who helps coalitions adjust messages to avoid environmental regulations, describes how the Global Climate Coalition's "radical campaign" has shaped debate and watered down policy. Brewer calls it a "bragging sheet."
"The GCC has successfully reversed trends in global climate change science news coverage, effectively responding to ecological disaster messages and asserting a lack of scientific consensus on global warming," Harrison wrote.
He claimed the coalition "positively influenced" the congressional debate on carbon taxes to avoid "strict energy taxes" and influenced the Clinton administration's "reliance on voluntary (rather than mandatory) measures" to reduce emissions in its 1993 National Action The decision was made the year before in Rio de Janeiro, a plan called for by an international climate treaty. The Global Climate Alliance also influenced the Rio Treaty – a 1992 National Manufacturers Association business activity report congratulated itself for a "strong and effective presence" during the Rio negotiations and celebrated that the final product did not include binding emissions reductions .
New documents show how close the international community is in regulating carbon emissions. For example, at the first Conference of the Parties in Berlin in 1995, world leaders agreed to develop mandatory emissions requirements within two years. The company sees this as an imminent disaster. "Dozens of UN agencies, international organizations and environmental special interest groups are pushing events — regardless of the economic costs and remaining scientific uncertainty — to conclusions that are not good for the GCC and US economic interests," the coalition said. communication plan. 1994-1995.
In 1997, the coalition worked with Senators Robert Bird, a Democrat from West Virginia, and Senator Chuck Hagel, a Republican from Nebraska, to pass a plan to set strict standards for an international climate agreement. 's amendment. The Senate unanimously supported the resolution, which stipulates that any agreement needs to include emissions reductions in developing countries (a failure of international negotiations) and must not cause serious damage to the U.S. economy. It is essentially a rejection of the Kyoto Protocol, which requires countries to reduce carbon emissions to 5 percent below 1990 levels by 2012. The treaty was signed by President Bill Clinton in 1997, but the Senate refused to ratify it, and President George W. Bush withdrew from the agreement after taking office in 2001.
A few months later, White House staff met with the Global Climate Coalition and congratulated the conglomerate. "The president rejected the Kyoto Protocol, in part, based on your opinion," said talking points prepared for Paula Dobriansky, then undersecretary of state for global affairs and chief U.S. climate policy negotiator. After its mission was completed, the Global Climate Alliance disbanded in 2002.
"It was a very cleverly executed public relations and influence campaign that lasted 12 years and was a huge success," Brewer said. "It sets a template for how to do that and how to win on climate change." The coalition does it all with an annual budget of $500,000 to $2 million.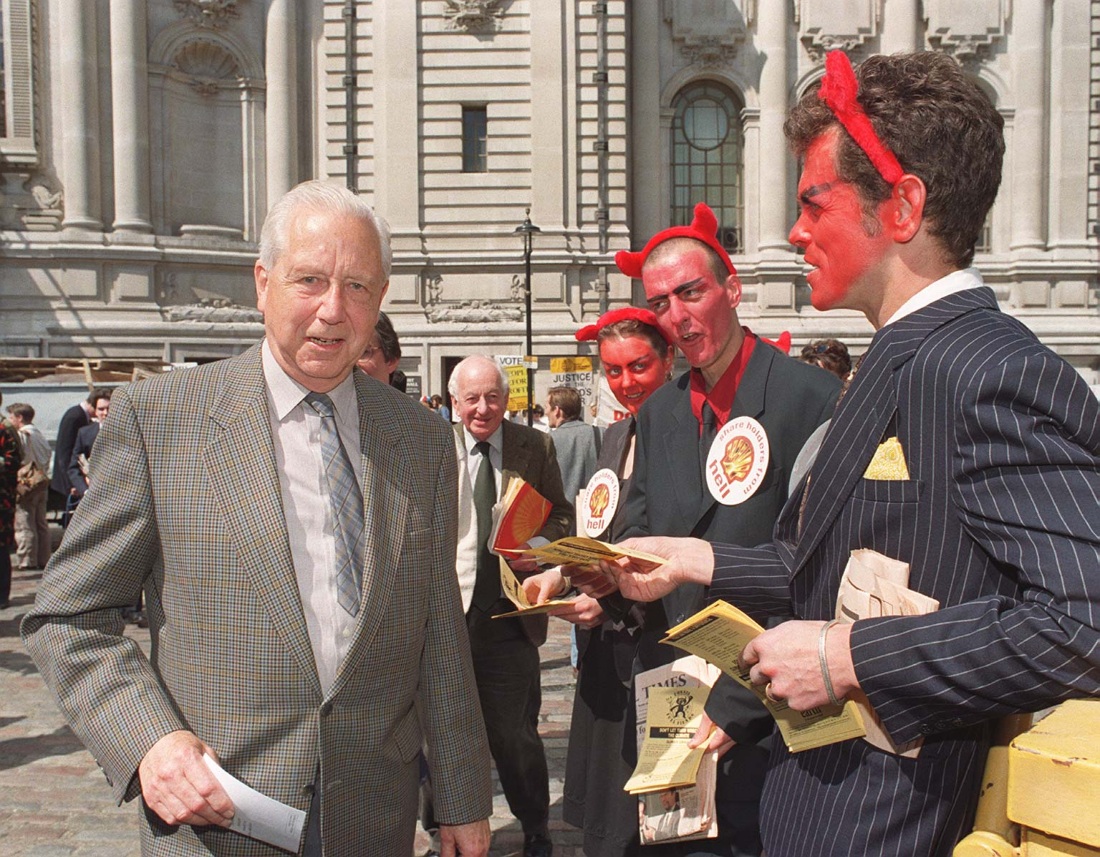 Part of the strategy is to highlight the economic costs of acting on climate change without the broader context. In 1989, its first year, the Global Climate Coalition commissioned an economic analysis that calculated that cutting carbon emissions by 20 percent over a decade would increase Americans' electricity bills by 15 percent. This is the start of a proven approach to deterring carbon restrictions by inflating upfront costs: a calculus that ignores health benefits, and long-term savings for not turning the planet into an oven.
Similar arguments continue to block climate legislation today. Democratic Senator Joe Manchin of West Virginia said he cannot support President Joe Biden's climate and social policy package "build back better" because of the trillion-dollar price tag. This narrow economic analysis of costs and benefits has become the primary way politicians evaluate climate policy. "It's only now that we're starting to present its historical basis as a rhetoric against environmentalism," Brewer said.
The Global Climate Coalition was also an early adopter of the so-called "China excuse" – the United States, as the largest carbon dioxide emitter in history, should not cut emissions unless developing countries like China and India do the same. The coalition dates back to 1990 It used this argument in 2018, when it argued before Congress that any global agreement should require developing countries to cut emissions.
Another element of the Global Climate Alliance's messaging strategy is to portray fossil fuels as a symbol of abundance, integral to the American way of life. When the coalition worked to undermine the Kyoto Protocol in 1997, it ran an ad with a large photo of smiling children next to "Don't risk our economic future." It warned that signing the global agreement "would force American households to limit our use of oil, gasoline and electricity — to heat and cool our homes and schools, keep us at work, and run our factories and businesses."
This is similar to a recent ad from Energy Transfer Partners, the company behind the Dakota Access pipeline. The ad follows two people getting ready for a date and meeting outside a bar – and then rewinds the whole thing, missing key elements. "Petroleum products give you that connection," one man said. "But what if we lived in a world without oil and gas?" With a poof, the hairspray was gone, the contact was gone, and the car's frame hit the cement with no tires. During the game played on the screen behind the couple in the restaurant, the football disappeared a second before it was kicked.
Such advertising can be considered the legacy of the Global Climate Alliance. "When you look at the amount of propaganda and research they put in, yes, they attack the science," Brewer said, "but I think they're talking more about the economic impact and the threat to the American way of life that all this represents ."
---