The West Kowloon Cultural District is a large cultural space that aims to be the arts and cultural hub of Hong Kong. Built on a wedge-shaped piece of reclaimed land, it offers an opportunity for intimate interaction with art and craftsmen. In a densely populated city like Hong Kong, such an open space adjacent to the harbour is a welcome space. This Hong Kong community blends history, heritage and modern traditions with some well-curated itineraries.
Historically, Yua Mai Tei used to be the waterfront used by Tanka fishermen to dock their fishing boats. We're talking about the end of the 19th century AD. As cities grow, growing populations and their growing demands require more and more land. Land is being reclaimed from the sea, so coastlines are constantly changing and new areas are being created. Today, the land has taken on a new incarnation as an artistic and cultural branch of the city.
Of the 40 hectares it covers, there are 23 hectares of open space. A 20-meter-wide promenade allows you to walk two kilometers in front of the harbour. This seems perfect for someone like me who loves to walk around and explore the community. I remember walking around exploring the Kowloon Cultural City and Wan Chai area when I visited Hong Kong a few years ago. In addition to this, the space hosts exhibitions, performances and various cultural events. There are plenty of facilities to enjoy good food and it is a great place to visit with family and kids.
West Kowloon Cultural District Pentathlon Walking Route
When I visit Hong Kong, I can walk through many neighborhoods with the help of the itinerary on the Hong Kong travel website. So, I hope that when they launch the new cultural district, they will tell us about the new walking trails. They live up to expectations. I can see five very interesting itineraries that you can follow at your leisure as you explore this vibrant space.
These tours will take you to see historic buildings, modern landmarks, markets, character stories and open-air art for you to enjoy. Food and shopping have always existed as core components of any living space, and they are here too.
You can check out these itineraries on the Hong Kong Travel website.
Some of the biggest heritage attractions West Kowloon Cultural District include:
Yau Ma Tei Theatre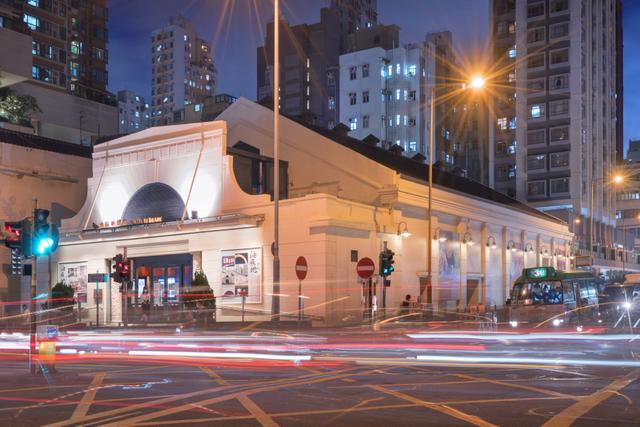 This is a historic theatre that dates back to 1930 and is one of the few pre-World War II buildings in the area. It is famous for the two pillars at the entrance. It closed in 1998 and reopened in 2012. It now focuses on promoting Cantonese opera and is fully equipped to provide rehearsal and other facilities for performing groups.
How many theaters are labeled as promoting an art form? I don't know how many, so that's what makes this theater so special.
red brick building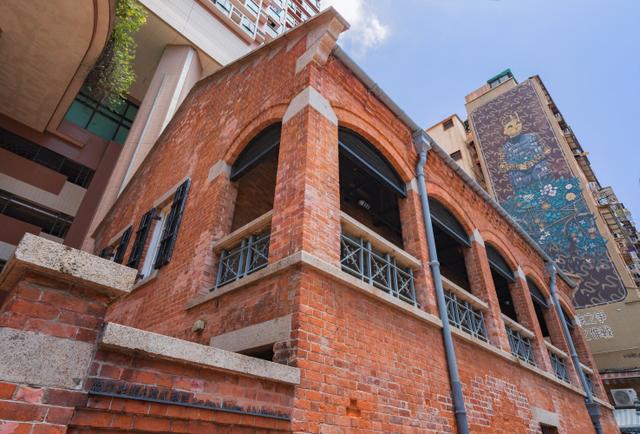 This is another heritage building dating back to 1895, originally a Hong Kong pumping station on Shanghai Street. However, since it is made of red brick, its striking red exterior is colloquially known as the Red Brick Building. In fact, it was this red color that helped it to be classified as a heritage building and, unlike the rest of the surrounding buildings, it escaped demolition.
In addition to the red brick exterior, visitors can see its cast-iron rainwater pipes, vaulted balconies, knee stones, and padding stones.
Southeast House Hotel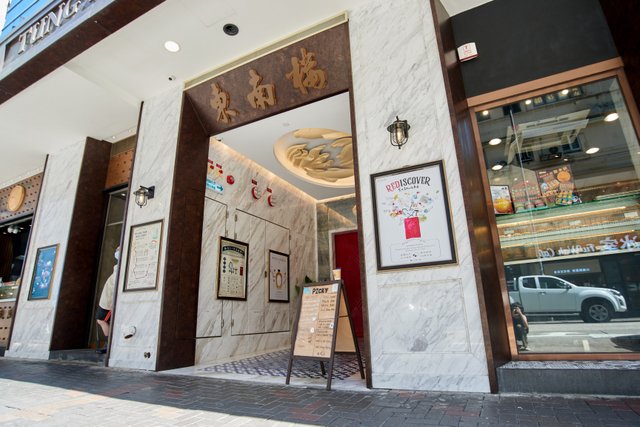 This is a unique hotel with art as a medium that connects people. Art is not only an integral part of the design of hotel spaces, but also regularly curates events that allow visitors to interact in rich ways that engage all their senses and create a healthy experience. It mainly follows the concept of "art for all".
The guest rooms are designed with the theme of tea art room, book art room, music room combining Chinese and Western, and comfortable room integrating Chinese and Western atmosphere.
Yau Ma Tei Fruit Market
The Yau Ma Tei Fruit Market is just across the road from the Yau Ma Tei Theatre. Hong Kongers call it Guolan, which literally means wholesale fruit market. This market has been a source of fresh fruit for over 100 years since 1913. Originally, it used to supply all kinds of daily needs, but now Golan mainly sells fruit, which itself is much smaller.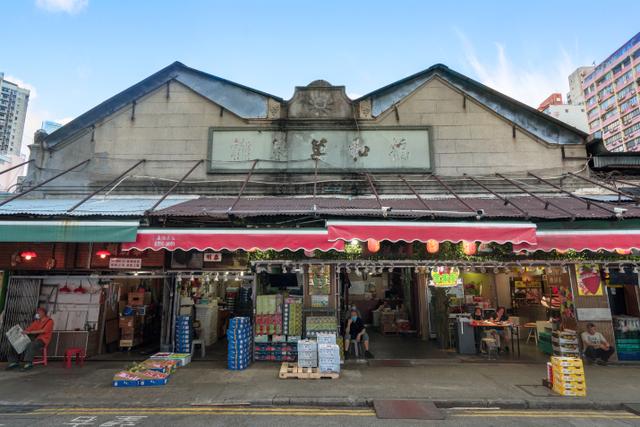 The market we see today dates back to the 1950s and 1960s and reflects the Art Deco style that was popular in that era. It has a lovely row of low-rise shops, mostly single or double storey. Some of the businesses here are as old as the market itself and proudly display in their stores. In fact, the stores have become destinations in themselves. Walk along these alleys, pick the fruit of the day, and admire this piece of heritage in the newly designed and vibrant West Kowloon Cultural District. The hustle and bustle you feel in this market is a microcosm of Hong Kong. Don't miss the graffiti on the shop shutters and the murals on the wall tiles. They provide great photo opportunities.
Read more – Top 10 Street Markets in Hong Kong
Tin Hau Temple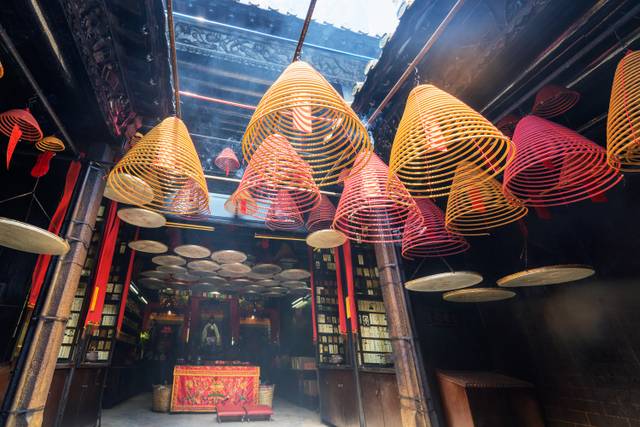 The Tin Hau Temple is a sizable temple dedicated to the Chinese sea god Tin Hau, dating back to 1865. Originally located in Kwun Chung Market, it was later settled by local fishermen who followed the temple. It is the community that dominates this land surrounded by the sea. They used to pray at this temple for safe sea navigation during fishing expeditions.
The charm of this temple is its Qing Dynasty architecture. It also houses a school, just like the temples of India in the past. An annual temple festival is held every May.
Read more – Hong Kong Festival Guide
West Kowloon Cultural District Xiqu Centre
If Yau Ma Tei belongs to history, then the new Xiqu Centre is a space dedicated to promoting the art of Chinese opera.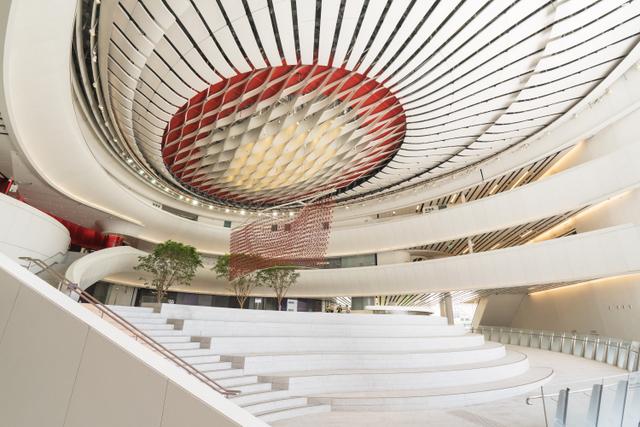 The highlight of the Xiqu Centre is its acclaimed Teahouse Theatre experience. In storytelling mode, selected opera segments are sung in the meaning interpreted by non-native speakers of English. Guided tours explain various architectural and design features while immersing you in the fascinating story of traditional opera.
Hong Kong West Kowloon Station
8,000 tons of steel and more than 4,000 glass panels light up the station naturally and deserve to be admired. The rooftop sky corridor and observation deck complement the harbour's waves and are a must-see for tourists.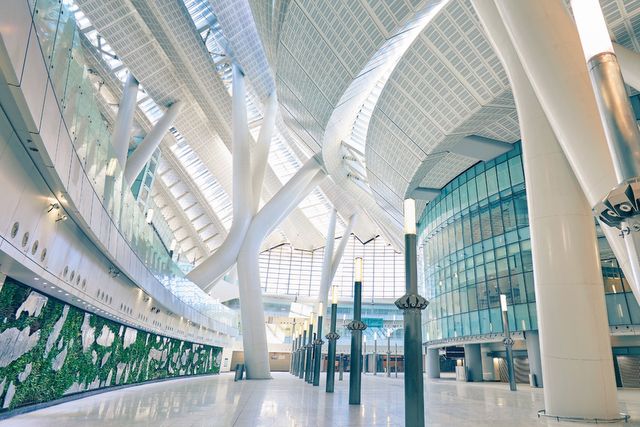 The station is also home to giant artworks that showcase talented artists and designers. This station looks in perfect sync with the cultural district it brings to the people.
Along this trail, you can also see the former Yau Ma Tei Police Station and Kowloon Synagogue.
Hong Kong Museum of History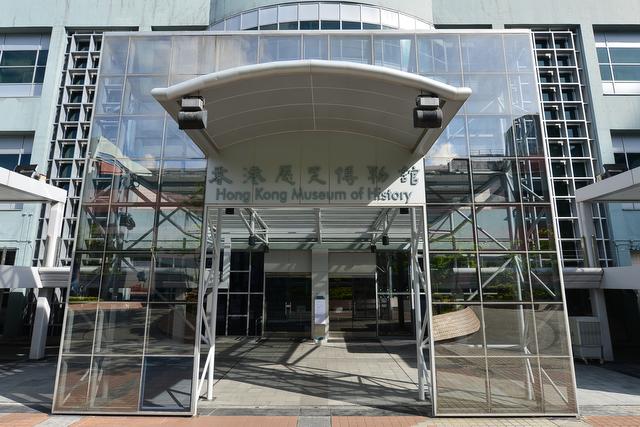 While you're on the trail, you can also visit the Hong Kong Museum of History, featured on my list of 10 must-do things in Hong Kong.
This article was co-authored with Discover Hong Kong. All images in this post are provided by the Hong Kong Tourism Board.