Today, more and more people seem to take their health more seriously and are interested in enhancing their physical well-being with a cannabinoid that is becoming more mainstream known as CBD. CBD oil has also attracted the interest of many researchers who have been conducting research to understand its efficacy and ability to help treat certain ailments.
A few years ago, most people had never heard of CBD, and now the entire cannabis industry is growing faster than nearly all industries. That could be because states are softening their stance on CBD's cousin, THC, or it could be because the 2018 Farm Bill signed into law and the federal government approved the cultivation of hemp.
Are you familiar with the potential health benefits of CBD oil? Do you know where it comes from, what CBD oil can help heal? Let's dig deeper!
What is CBD Oil?
Read: An in-depth look at what CBD is
Cannabidiol or CBD is one of the different phytocannabinoids or compounds found in the cannabis plant. In order to produce CBD oil, the resin present in the cannabis plant must first be extracted. CBD is one of about 100 cannabinoids found in the cannabis plant. Some other cannabinoids you may know or see are CBN, CBG, CBC, Delta-8 THC, and THC.
What does CBD oil treat?
This topic is a bit tricky because CBD is not yet FDA-approved as a supplement, so neither CBD School nor any CBD brand can claim that CBD cures any health condition.
What can be conveyed is that CBD has been researched and many studies have been done on the efficacy of CBD1, and the possibility that CBD can help treat many diseases. While additional research is needed, what we can convey is that many people find some relief through the use of CBD products, including CBD topicals, CBD gummies, CBD flowers, CBD oils, CBD capsules, and other products.
CBD and Anxiety
Read: Treating Anxiety With Cannabidiol
According to the study, "CBD holds promise as a tool for reducing anxiety in clinical populations," although it is suggested that "formal studies on efficacy and dosage findings are highly needed." Participants in the study showed fewer indicators of anxious behavior, and "CBD appears to be better tolerated than conventional psychiatric medications."2 Their physical anxiety symptoms, such as irregular heartbeats, also decreased.
CBD may also help people with social anxiety disorder and PTSD, and may reduce insomnia caused by anxiety disorders. Studies have also been completed showing that CBD can help people with a phobia of public speaking.3
CBD, Seizures and Epilepsy
Read: Is using CBD oil effective for epilepsy?
It's unclear how CBD can help suppress seizures. Cannabinoid units are made up of neurotransmitters and receptors found throughout the body. The system is expected to regulate physical activity, including responses to food, relaxation, pain and immune status.
It is believed that CBD can alter these processes by binding to the endocannabinoid system and its receptors. Experimental results suggest that the anticonvulsant properties of CBD may be due to its action on receptors to reduce neuronal excitability.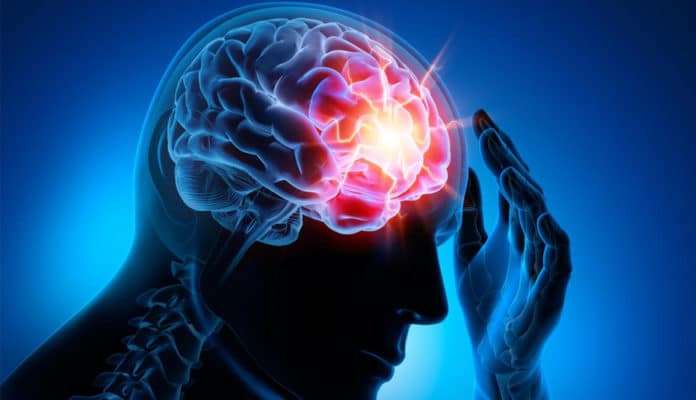 The U.S. Food and Drug Administration (FDA) has approved a prescription drug for CBD called Epidiolex, which helps treat Lennox-Gastaut syndrome and Dravet syndrome, two rare and extremely severe forms of epilepsy.
CBD and skin problems
Some data support cannabidiol oil to help treat acne by normalizing "acne-promoting agents." Since the compound's direct action on the cells responsible for the production of sebum can reduce oil supply and inflammation.
CBD can also aid in wound healing by reducing inflammation affected by the endocannabinoid system.4 If you're looking for some relief from some minor skin-related concerns, you might want to check out our guide to the best CBD topics, which breaks down some additional information while also recommending some products we find useful.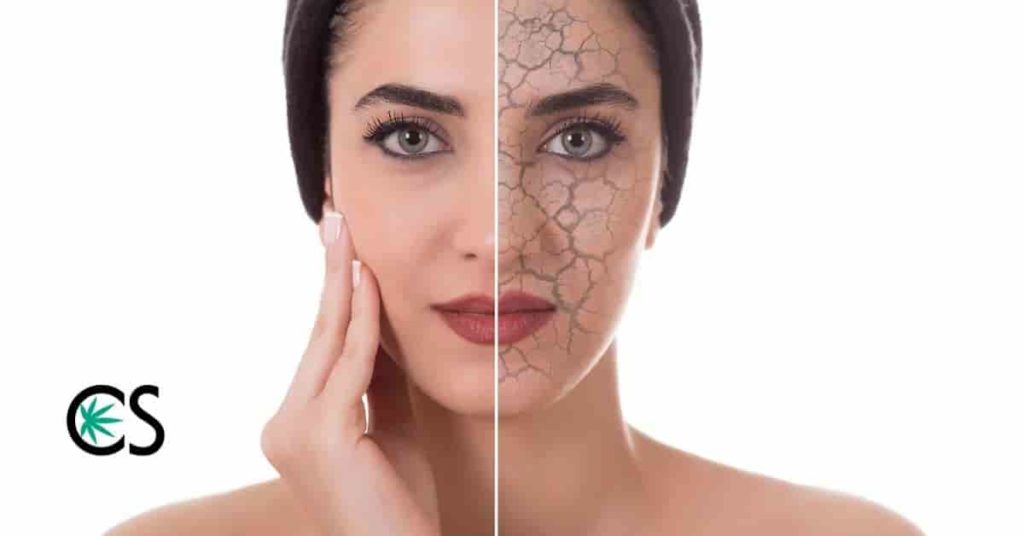 pain, inflammation and arthritis
One of the more popular reasons people turn to CBD is to help relieve chronic pain and arthritis in the body. CBD has shown great effects in reducing inflammation, which is why people have found that using CBD can relieve symptoms. The reason CBD may help is that when it binds to the CB2 receptors of overactive immune cells, it stimulates anti-inflammatory proteins called caspases.
Reducing inflammation is the key to how CBD may help relieve these types of physical pain. Studies have shown that cannabinoids, including CBD, can inhibit the production of cytokines, which are chemical signals that the immune system uses to start and stop inflammation.5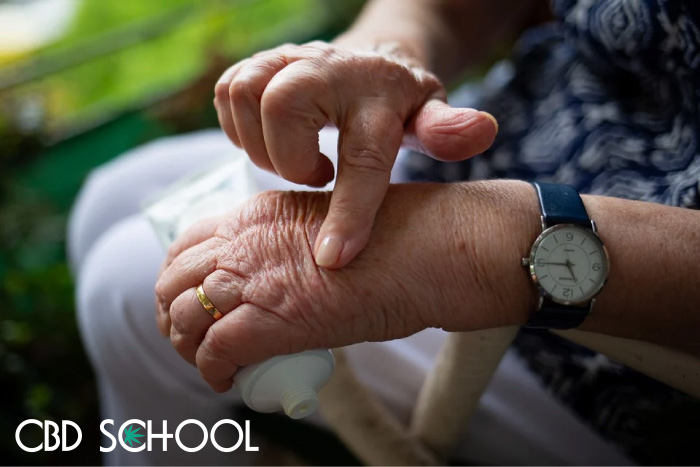 Different CBD Applications
CBD comes in many different forms, which we mentioned earlier. While all CBD products made by well-known CBD brands contain CBD, some products are suitable for certain treatments.
For example, if you have arthritis problems in your hands or are looking for relief from muscle and joint pain, you may want to look for a CBD topical lotion that you can rub on your hands. Compared to CBD oil, CBD topicals often work very quickly, which may also be beneficial for your arthritis problems.
If you're not concerned about the dangers of smoking, CBD flowers and CBD cigarettes are two fast-acting CBD products you should try. One of the benefits of buying both forms of CBD is that you can find a CBD strain that is specifically designed to help treat a certain disease. You can find CBD strains to tackle sleep-related problems, as well as CBD strains to energize you like Gelato Sunset from Cannaflower CBD.
You should consult your primary care physician before using CBD products.
Recommended dosage of CBD
While there is no specific recommendation on what dose of CBD is right for you, the best rules to follow are Take your time, add as you goSome factors you should consider when trying to determine how much CBD you can take include your weight. A 200-pound person is likely to need high doses of CBD compared to a 120-pound person.
Other factors are your familiarity with CBD. Are you new to CBD or someone with a regular regimen? Your body does develop a tolerance to CBD, so people who take it regularly will most likely continue to add additional doses of CBD.
possible side effects
Read: Side effects of using CBD oil products
Clinical studies have shown that CBD oil may have some unwanted side effects. The particular adverse effects a person experiences and the severity of these side effects can vary from person to person and from person to person.
Here are some of the most commonly reported adverse reactions associated with the use of CBD:
nausea
Vomit
diarrhea
Dizziness
drowsiness
dry mouth
changes in appetite
in conclusion
While CBD is not yet fully approved and regulated by the FDA, it has been shown to help improve many health conditions. If you're interested in finding out if CBD is right for you, you should talk to your doctor first, especially if you're taking medication, as CBD drug interactions can occur.
That being said, CBD doesn't cause any side effects in most people, and if someone does have a reaction, the reaction isn't persistent or too harmful.
refer to
1Larsen C, Shahinas J. Dosage, efficacy, and safety of cannabidiol administration in adults: a systematic review of human trials. J Clin Medical Research. 2020 Mar;12(3):129-141. doi: 10.14740/jocmr4090. Epub March 2, 2020. PMID: 32231748; PMCID: PMC7092763.
2Shannon S, Lewis N, Lee H, Hughes S. Cannabidiol in anxiety and sleep: a large case series. Perm J. 2019;23:18-041. doi: 10.7812/TPP/18-041. PMID: 30624194; PMCID: PMC6326553.
3Bergamaschi, MM, Queiroz, RH, Chagas, MH, de Oliveira, DC, De Martinis, BS, Kapczinski, F, Quevedo, J, Roesler, R, Schröder, N, Nardi, AE, Martin-Santos, , R., Hallak, J., Zuardi, AW, & Crippa, JA (2011). Cannabidiol reduces anxiety caused by simulated public speaking in untreated people with social phobia. Neuropsychopharmacology: an official publication of the American Academy of Neuropsychopharmacology, 36(6), 1219–1226. https://doi.org/10.1038/npp.2011.6
4Baswan, SM, Klosner, AE, Glynn, K., Rajgopal, A., Malik, K., Yim, S., & Stern, N. (2020). The therapeutic potential of cannabidiol (CBD) for skin health and disease. Clinical, Cosmetic and Research Dermatology, 13, 927–942. https://doi.org/10.2147/CCID.S286411
5Hammell, DC, Zhang, LP, Ma, F., Abshire, SM, McIlwrath, SL, Stinchcomb, AL, & Westlund, KN (2016). Transdermal cannabidiol reduces inflammation and pain-related behaviors in a rat arthritis model. European Journal of Pain (London, UK), 20(6), 936–948. https://doi.org/10.1002/ejp.818