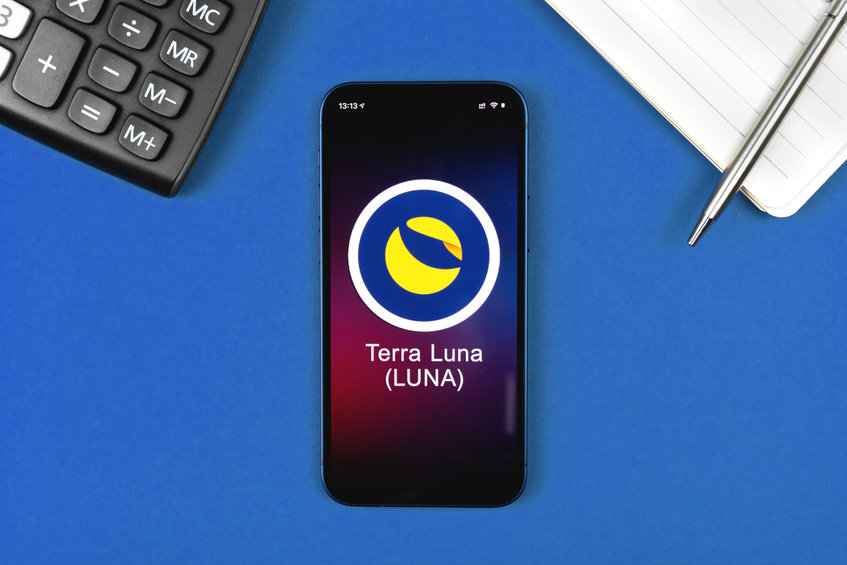 LUNA is one of the best performing cryptocurrencies on the market in the last 24 hours.
The cryptocurrency performed excellently over the weekend, with the total market cap closing at $1.7 trillion again.
Bitcoin and the other leading cryptocurrencies suffered heavy losses last week, with the market cap dropping below $2 trillion for the first time since August 2021. However, LUNA is one of the best performers on the market right now.
LUNA, the native token of the Terra blockchain, has added over 20% to its value in the last 24 hours, outperforming several other cryptocurrencies in the process. Among the top 10 cryptocurrencies by market cap, LUNA is the best performer.
As of press time, LUNA is trading at $69 per coin and is currently ranked ninth in the market. There is no special catalyst behind LUNA's ongoing rally.
The main catalyst behind LUNA's ongoing rally is the recovery of the broader cryptocurrency market. Bitcoin, Ether, Binance Coin, Cardano, Solana and other leading cryptocurrencies have performed excellently in the last 24 hours.
Key levels to watch
The LUNA/USDT 4-hour chart is one of the most bullish on the cryptocurrency market at the moment. Technical indicators show that LUNA is recovering from its recent dip and could rise further during the week.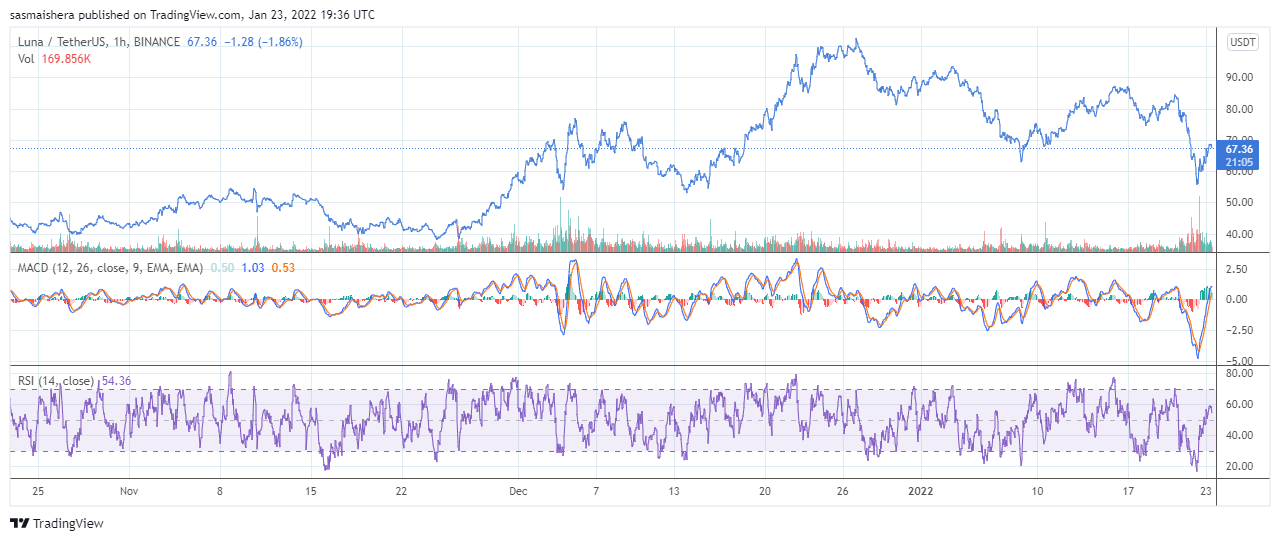 LUNA's MACD line has crossed the neutral zone, indicating an uptrend for the cryptocurrency.
The RSI of 54 shows that the LUNA could soon enter the overbought region if the market condition remains the same for the next few hours or days.
If the bulls remain in control, LUNA could cross the $75 resistance level in the next few hours. Unless there is a prolonged rally, the second major resistance level at $87 should further limit the upward move in the short term.
The post Why has LUNA increased by more than 20% in the last 24 hours? appeared first on Bitcoin Guide.