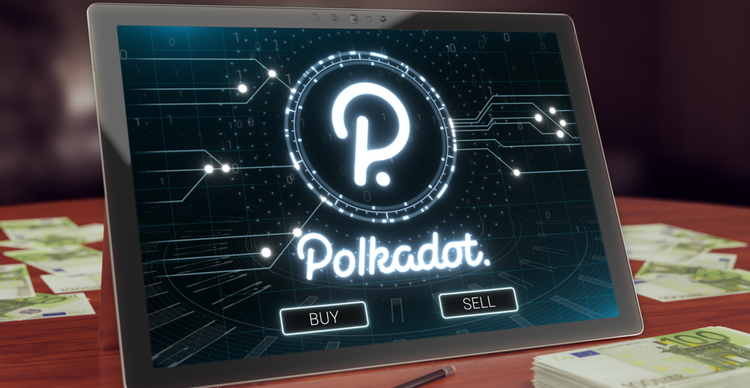 Polkadot (DOT/USD) has fallen more than 50% from the highs it hit in November, and has now hit a very crucial price zone, which could be the Potential Reversal Zone. Dot has corrected since hitting a new all-time high in November and has fallen over $30. Investors are expecting a reversal due to the large correction in Dot.
Many traders are now questioning whether Dot will be able to hold above its supportive trendline. Support over the trendline will be extremely important as Dot could fall another 50% if it is unable to sustain above the trendline. However, if a reversal is observed, a big rally could be seen in the near future, however, traders are unsure whether a reversal will be observed. So Should You Buy In Dot Fall?
Here's what the graphics are pointing to:
Dot formed a wedge and fell from the resistance trendline to the support trendline in one month, which was a 50% drop.

Dot is now at the supportive trendline and shows signs of slowing, suggesting that a reversal could be seen in the near future. Thus, it appears that a reversal will be seen from the downtrendline and that Dot could initiate a rally towards the uptrendline.

Traders should be cautious as Dot is still making bearish candles, like the candle on Monday, in which Dot dropped more than 12%. Also, no signs of strength can be seen, so traders should only make a long entry when a clear reversal is seen or when the spike exceeds $30.

Investors can set a target of 38, followed by $45 and eventually a new all-time high.

A stop-loss can be kept at $22.
The post Will we see a Polkadot reversal as it approaches major support? appeared first on Bitcoin Guide .